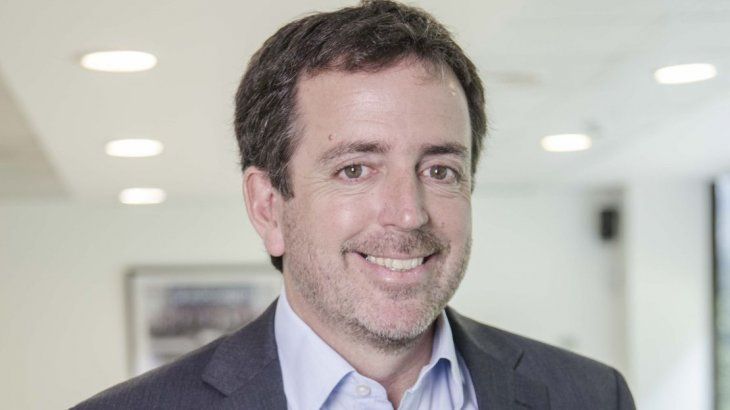 The company that produces food and renewable energy has completed the operation of a Chivilcoy-based industrial milk processing plant and another specialized in milk powder and cheese, located in the province of Córdoba in the province of Morteros. The aim of the investment is to expand its position in the sector to increase production for both domestic and export markets.
In dialogue with domain.com, Bosch It has made clear that efficiency and competitiveness are two obsessions of society. "The first and only thing that matters is to be the most effective manufacturer of the products we develop", he said and noted that he would seek to place "the main dairy products around the world with the acquisition of both plants, aiming to be competitive on the export market as well as on the domestic market."
Reporter: What does SanCor mean for Adecoagro?
Mariano Bosch: We are convinced that we have agroecological conditions in Argentina and people with a lot of knowledge about the dairy industry and about how to efficiently produce not only milk but also food. We all believe that the country was asleep because 25 years ago the same amount of liters was produced. The world has grown in this sense, and what we see is that we are losing space as Argentina. Our contribution to this industry is an efficient production system, and now with this operation we will take a step not only in this aspect, but we enter into processing to convert it into liquid milk, dried milk for export, and a third line of products that are cheeses that are produced both both for the local market and for export.
Question: And what place does the two plants occupy in this sense?
M.B.: With these two strategically located plants, we buy the ability to locate within the main dairy products that are consumed worldwide. The goal is to be competitive in the export market, but also internally. This is the main challenge we have with this acquisition, which we have today concretized and for which we are working a lot of time.
Question: What is the investment plan for the development of both races?
M.B.: We undoubtedly have a planned strategy, but everything will depend on how the market works. We want to place the plants in maximum productive capacity in the sustainable system we use. We always use our cow's capacity in liters per day of milk. We also use a biodigest that produces electricity not only for dairies, but also for the factory and the communities that surround us. In general, we have several plans to go this way, everything will depend on how it develops, but we will certainly invest between $ 10 and $ 15 million in both races.
P .: We currently have 8,000 cows and 300,000 liters of milk a day, with new plants, how much do you expect to increase milk production in the next few years?
M.B.: Today we have an investment process that will reach 14,500 cows and 500,000 liters a day. This is something we are already doing.
Question: In what situation do you think the milk sector is currently in the country?
M.B.: We are not a reality. It is difficult for the industry. No doubt, it is not easy for the manufacturer. Since the founding of Adecoagro we have always said that the investments are long-term. Today we see the difficulties that exist, but we believe that we have the conditions in the country to be competitive. Even though we are not in the best moment today, we can go there with the potential tomorrow. When we think about this investment, we will do this by helping to make our country more competitive. If we take a quality product for the world export, it will eventually move to tambero. What we are most concerned about is that the price of milk is the highest and most sustainable in the long run, so we must have consumers who are willing to pay for the quality of Argentinean milk.
Question: How much responsibility does the state and the private sector have in terms of the current situation?
M.B.: We are entrepreneurs Today, we have eight thousand jobs, where nothing has been done before and we have done business. The key to development is a private initiative. Measures taken by governments seem to exacerbate or slow down their action. However, we are convinced of a private initiative and that is what we are doing.
Q: And in the internal market, what place does it occupy for the company?
M.B.: We have nothing in Brazil in the milk sector. We launched the company here and then we went there. But in the dairy sector, we believe Argentina has much more conditions to be competitive. We have far more options than other places in South America.
Q: In recent years, SanCor has cut its staff in large numbers as a result of the crisis. Do you plan to expand or redeploy employees?
M.B.: Today we are acquiring plants with 280 people who will continue with us. They will work as needed to be competitive and efficient. We have many plans for the future, but everything will depend on how the market and the products evolve. From the time we started, we have multiplied in the number of tonnes produced per year and in the jobs created. In this particular case, the first and only thing that matters is to be the most effective producer in our area.
Source link