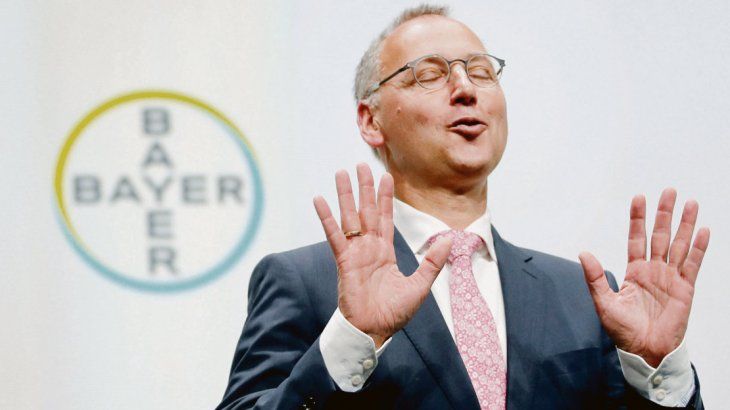 The German group plans to remove jobs, especially 4100 jobs in its agrochemical subsidiary. As in the field of non-prescription drug production (1100) and research and development (1250).
The chemical and pharmaceutical giant has announced it will remove more than 10% of its strength, which will allow it to save 2,600 million euros per year. In its statement, the group said that "a significant number of suppression will be in Germany."
"These changes are necessary and create new bases for Bayer, allowing it to improve its performance and flexibility," said Leverkusen's CEO, Werner Baumann Group.
In June, the German company paid $ 63,000 million (€ 54,000 million) to acquire Monsanto, which manufactures inter alia glyphosate, a herbicide accused of harm.
Two months later, a court ruling in San Francisco (United States) stated that Monsanto was to alert users to the risks of cancer originating from its herbicide Roundup, based on glyphosate.
But this month, the plaintiff agreed to reduce the damages to $ 78 million from the original $ 289 million. The purchase of Monsanto, which is referred to as "marriage marriage" by its critics, has led Bayer to put its agrochemical and pharmaceutical activity at the center of its strategy.
That is why he now wants to separate himself from his animal health sector, the smallest in the group, and sell two parapharmaceutical activities, Coppertone (Sun Creams) and Dr. Scholl (foot care).
The German group plans to sell its 60% stake in Currenta, which operates three chemical plants in Germany.
Since the court's decision, investors are nervously watching the group. Activists and politicians from the United States and Europe claim that glyphosate causes cancer, although Bayer notes that scientific studies have found no link.
At the end of last month, the US subsidiary had 9,300 cases of glyphosate. But Bauman, Group Chief Executive Officer, relies on Monsanto's integration.
Although he acknowledged the possibility of bringing more litigation, he stressed that Bayer "will defend himself with all available means."
AFP Agency
Source link