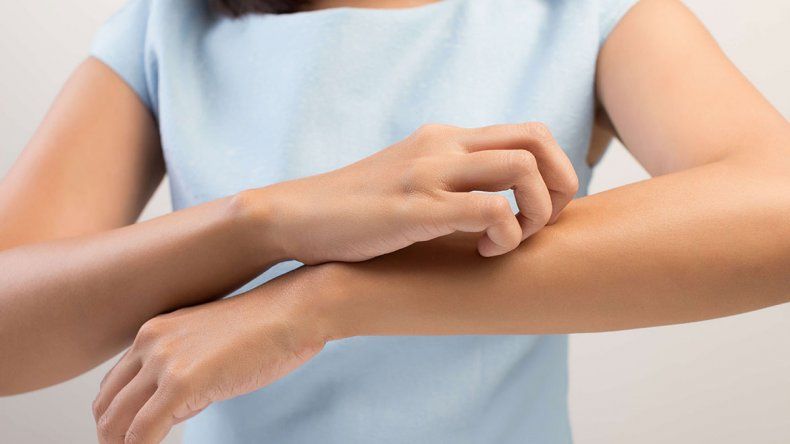 For many, pruritus is serious or intolerable. It is sprayed day and night, so 8 out of 10 patients with moderate to severe atopic dermatitis suffer from sleep disorders and more than half of itching interrupts sleep for five to seven nights a week.
"Some scratches are asleep or trying to sleep Sometimes scratching sounds from another room For parents who see their child suffering or for their husband, it's hard to see their partner in this situation, anyway, whoever suffers the most, "said Gabriel Gattolin, president of the Argentine Association for Allergy and Clinical Immunology (AAAeIC), who is going through his itching, rash, redness and pain. It also gives what is called a cycle between itching and scratching, creating even more itching.
Half of those with moderate to severe variation also feel pain. Lesions can cover more than half of the body and manifest themselves in sensitive areas such as eyelids, neck, elbows, wrists, knees and ankles. When scratched, they can get even more hurt and increase the risk of infections. The impact on quality of life is high, except that many of them tend to make a pilgrimage to doctors until they reach the diagnosis.
Atopic dermatitis can cause low self-esteem, fear of vision, bullying, and the development of depression. Four out of 10 people who suffer are ashamed and half of the patients feel frustrated with their illness.
Those who suffer from moderate to severe atopic dermatitis lose three times the work of other people. On average, adolescents lose 26 days a year for this condition (approximately 3.5 days per episode). "It affects everyday life aspects such as choosing clothes, exercising physical activity, trips with friends, or more important issues such as public presentation, interpersonal relationships, or sexual activity." These negative effects from a psychological point of view can cause anxiety, depression or isolation " Gattolin.