Fernando Fideleff
Automotive specialists consider the most important muscle car in history, Mustang continues to achieve sales success worldwide. And Argentina is not a foreign market for this phenomenon because two years after coming to the US from the United States, Mustang sold just over 250 units with a projection of 10 units per month for the rest of this year and 2019.
As a celebration of these two years in our country, the leaders of Ford Argentina led an event that concerned collectors, customers, the press and many personalities from the artistic and cultural environment of Herencia Argentina's garages in Buenos Aires. Martinez. The end of the night was crowned by the repertoire of singer Juanse, the historical leader of the rock band "Los Ratones Paranóicos," on stage based on a long line of Mustangs from various periods.
Segment manager
Gabriel López, president of Ford Argentina and Grupo Sur, said in an interview with El Trident that "we have sold more Mustangs in the last two years than originally planned." His arrival on our market created a group of followers who are practically in love with the iconic model "Since its launch in 2016, Mustang has quickly established itself as a leading sports car in its segment, building our own history in our country, and always running in one direction: freedom."
The version currently marketed in the country is the sixth generation of the model, equipped with a V8 petrol engine, 5.0 liters and 421 horsepower, coupled with a 6-speed sequential automatic box and rear-wheel drive. Thanks to these mechanical properties, Mustang can accelerate from 0 to 100 km / h in 4.8 seconds and reach a maximum speed of 250 km / h, which is limited electronically for safety reasons.
Well equipped
While Ford Mustang has always been recognized for its exterior design and performance, it has in its latest generation a range of equipment and systems that make it a pure "sporty" sports car.
The extensive technical data sheet also includes Bi-xenon headlamps; 19 "aluminum wheels; opening and ignition system" without key ";
Sync 3 with an 8-inch multi-touch screen; Voice control and compatibility with Android Auto and Apple CarPlay; rear parking camera; Hi-Fi Audio System Shaker Pro with 12 speakers; heated and cooled front seats; upholstery in microperforated leather; 8 airbags; stability, traction, torque regulation in curves and low tire pressure sensor; Choice of driving mode for common, snow, wet or sports fields; the electronic locking system for the front-wheels of the Line-Lock and daytime running lights with LED technology.
For $ 95,000, the Ford Mustang is still a popular model for local "muscle wagon" fans. Though sometimes the specifications of your wish are more expensive than you think.
History of an icon with a huge evolution in the engine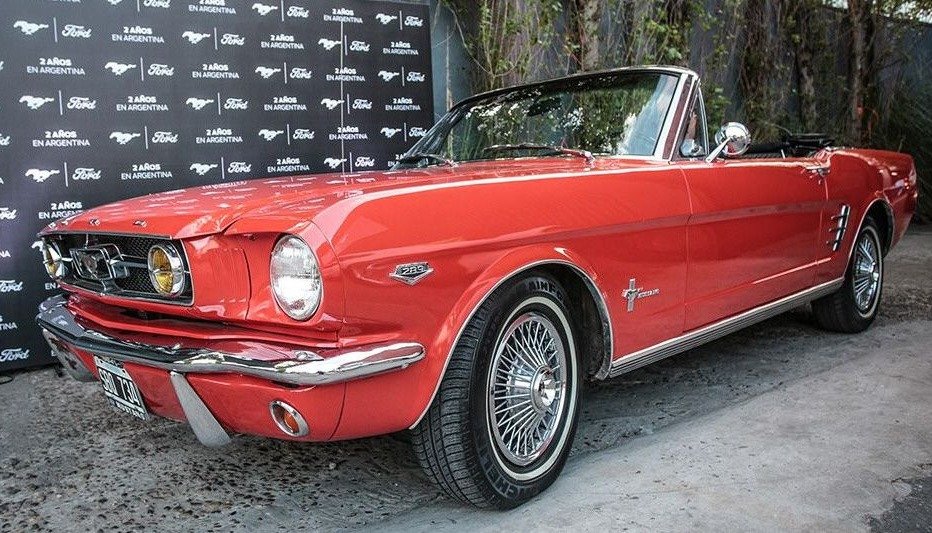 1967 Convertible Mustang Cabriolet.
The history of Mustang dates back to the 1960s. Until then, and to take care of the riots of a group of American youths who opposed the big cars that were used daily, Ford has prepared a smaller model with a breakthrough design that has become successful as soon as it goes on sale,
His style quickly crossed the border and Mustang became an icon not only for the brand but also for the automotive industry.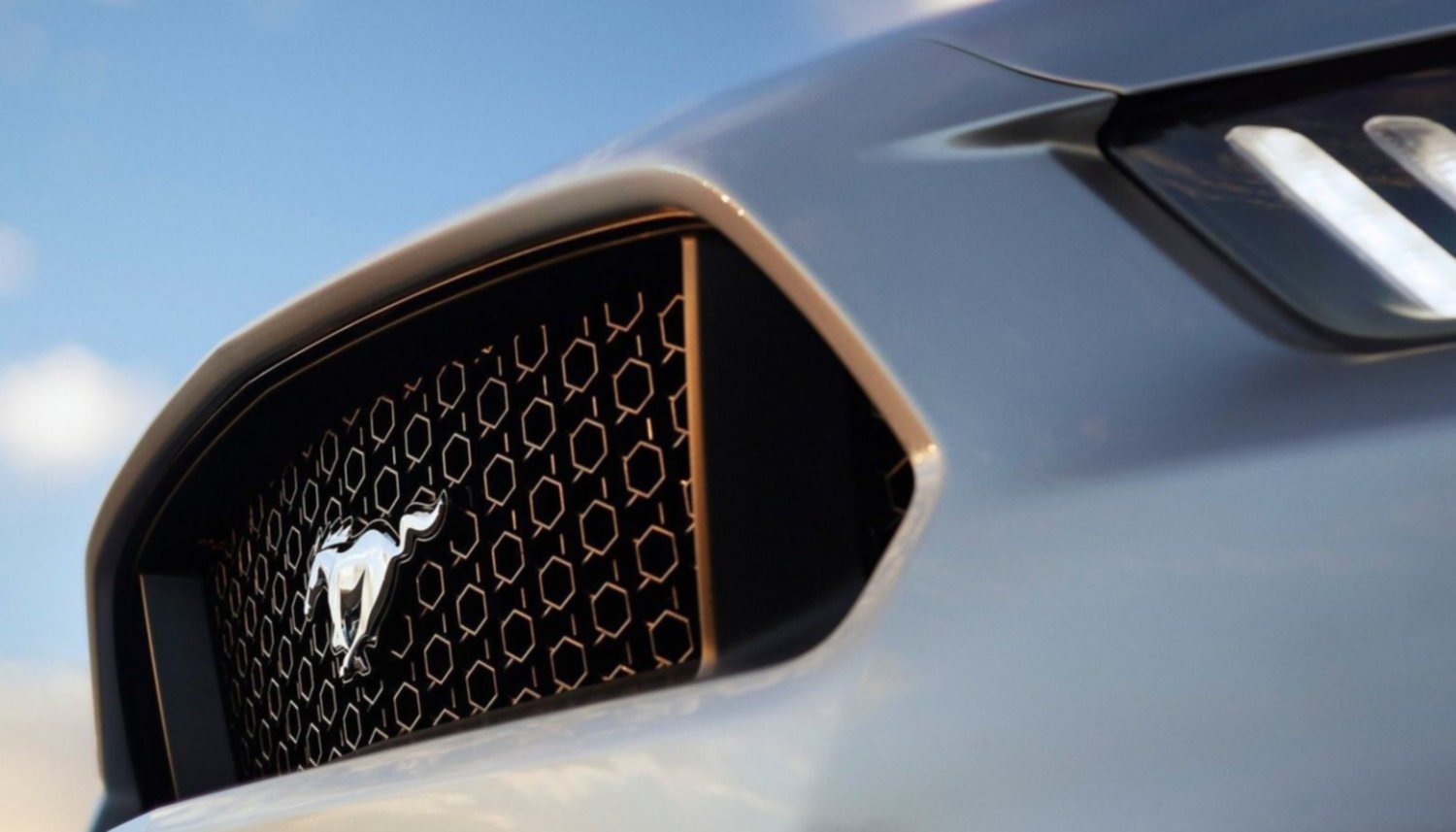 An unmistakable mark of the American wild horse.
Its official start was April 17, 1964 in New York under the motto "It's an unexpected car". His exhibition was on the terrace of the Empire State Building, an emblematic event that had the attractiveness of disarming the car on the ground floor and the reconstruction on the top floor of the building. For all this, only the first day of sale with the price of 2368 dollars reached 22 thousand pieces, which is a record of time.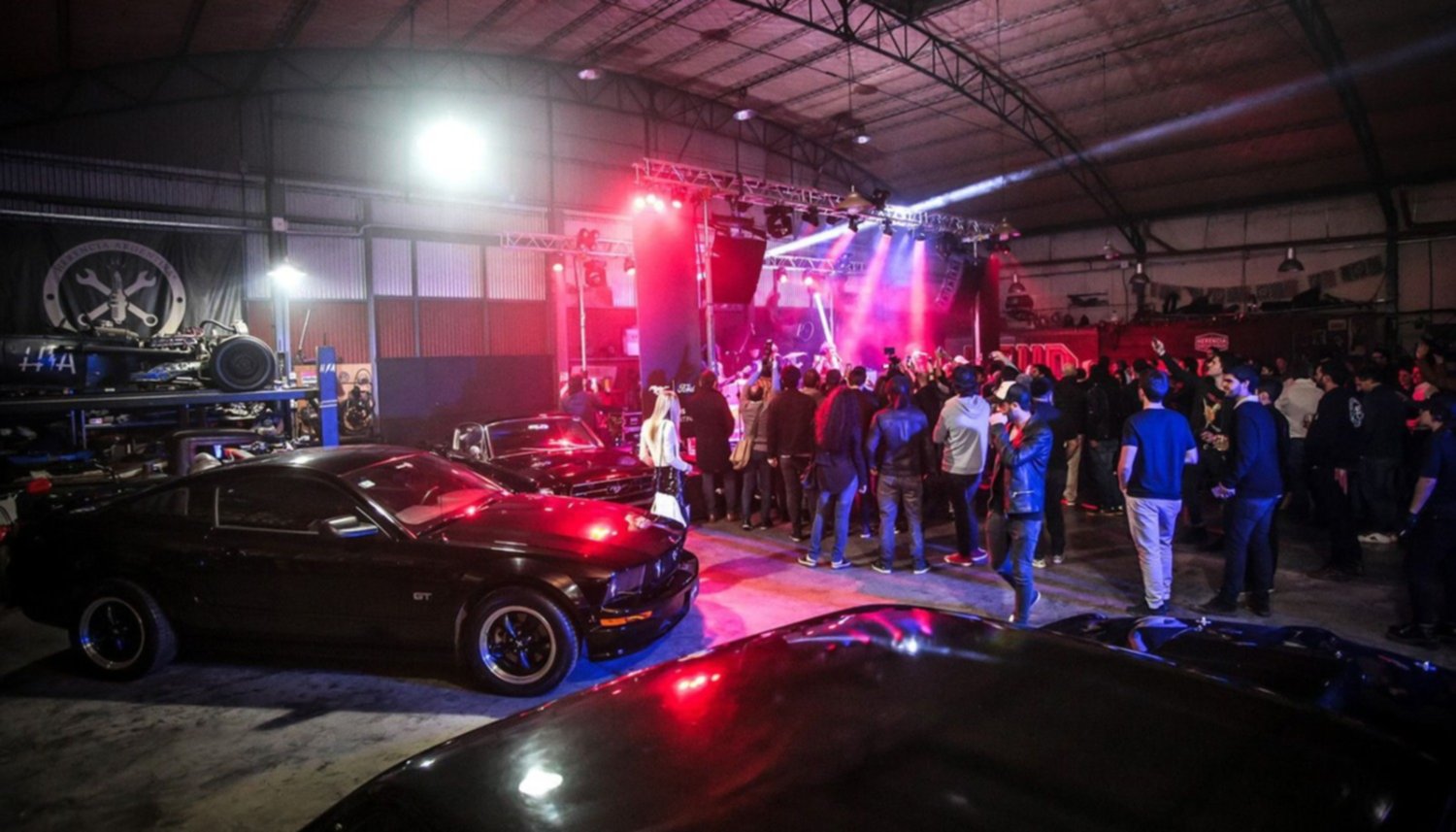 Great party to celebrate the presence of Mustang in the country.
In 2014, when they reached half a century of existence, Ford Motor Company celebrated the anniversary of a series of events around the world and returned to displaying the current Mustang on the terrace of the aforementioned New York building.
At present, the sixth generation of the model is sold with a design that retains some original retro styles. The ones that have developed have been engines, because in addition to the V8 and V6, there is a 440 cylinder Eco Boost engine with a volume of 2 300 cubic centimeters and 309 hp, which is sold in Europe.