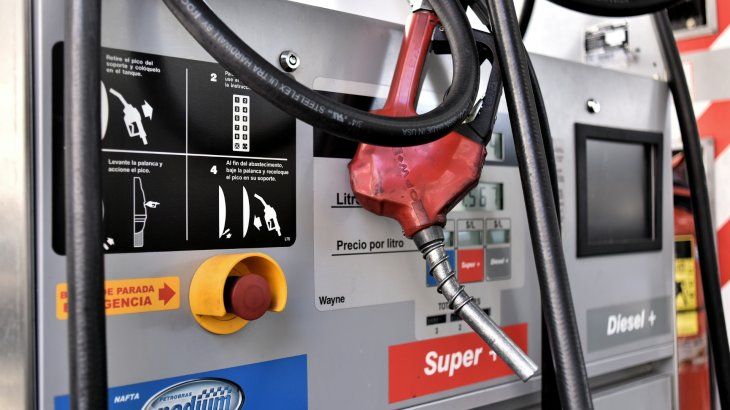 The main reason for the decline was the sudden year-on-year fall in the commercialization of premium petrol, which resulted in a 28.8% increase in pump prices. In one year 253,000 cubic meters were sold to 180,000. At the highest grade of diesel, class 3, the same thing happened. Sales decline in the past 12 months was 6.6%.
The second side of the collapse is the month-to-month comparison from October to September. Total sales grew 4,17%: Premiums grew by 9.28%, Super 5%, G2 diesel 5.75% and Class 3 by only 1%.
The latest international advice report Global price of gasoline (GPP) showed that Argentine fuel was approaching the world's overall price level: $ 1.15 per liter Super. EAt 100 days, the cost of filling an average tank for 55-liter cars increased from USD 47.30 to USD 62.70, ie by 32%.
Suppliers
With the cumulative price increase of over 70% so far this year, the market continues YPF, which already accounts for 60% of sales. Axion Energy (PAE) growth in September 10.2% year, while the oil company Shell (Raised) by 4.3%.
The offer among companies has led private companies to pay prizes. The state-owned company maintained values ​​in line with the variability of the international commodity and exchange rate, but its competitors encountered increases that were later reversed.
With Brent headline bordering $ 60 and a dollar below $ 40, far from the upper portion of the central bank's intervention area ($ 44), believe in the government that there are good reasons for stopping subsequent adjustments and even deflationary prices. "What we see in recent weeks is that the combination of a stable exchange rate and international prices creates conditions that are likely to reduce some companies" this week he stressed Nicolás Dujovne,
"We know there is no fuel price, there are different business decisions, some can go down and others do not need it, it's also different depending on the component because it's not the same price for premium gasoline, super gasoline or diesel so we see different movements where some can go down, and maybe others will not ", explained the Minister of Finance.
On December 1, there was an increase 14% in taxes on fuel sales, which is updated quarterly according to the accumulated official inflation. Although this update does not have a significant impact on the final cost of products, it is expected that oil companies will add new biofuel costs and apply a new increase by the end of the year. Market sources estimate that, by not transferring prices, companies as a whole have resigned more than 1 billion USD. Although not yet official, and although Dujovne wished, in the coming days he will wait for another increase.
Source link