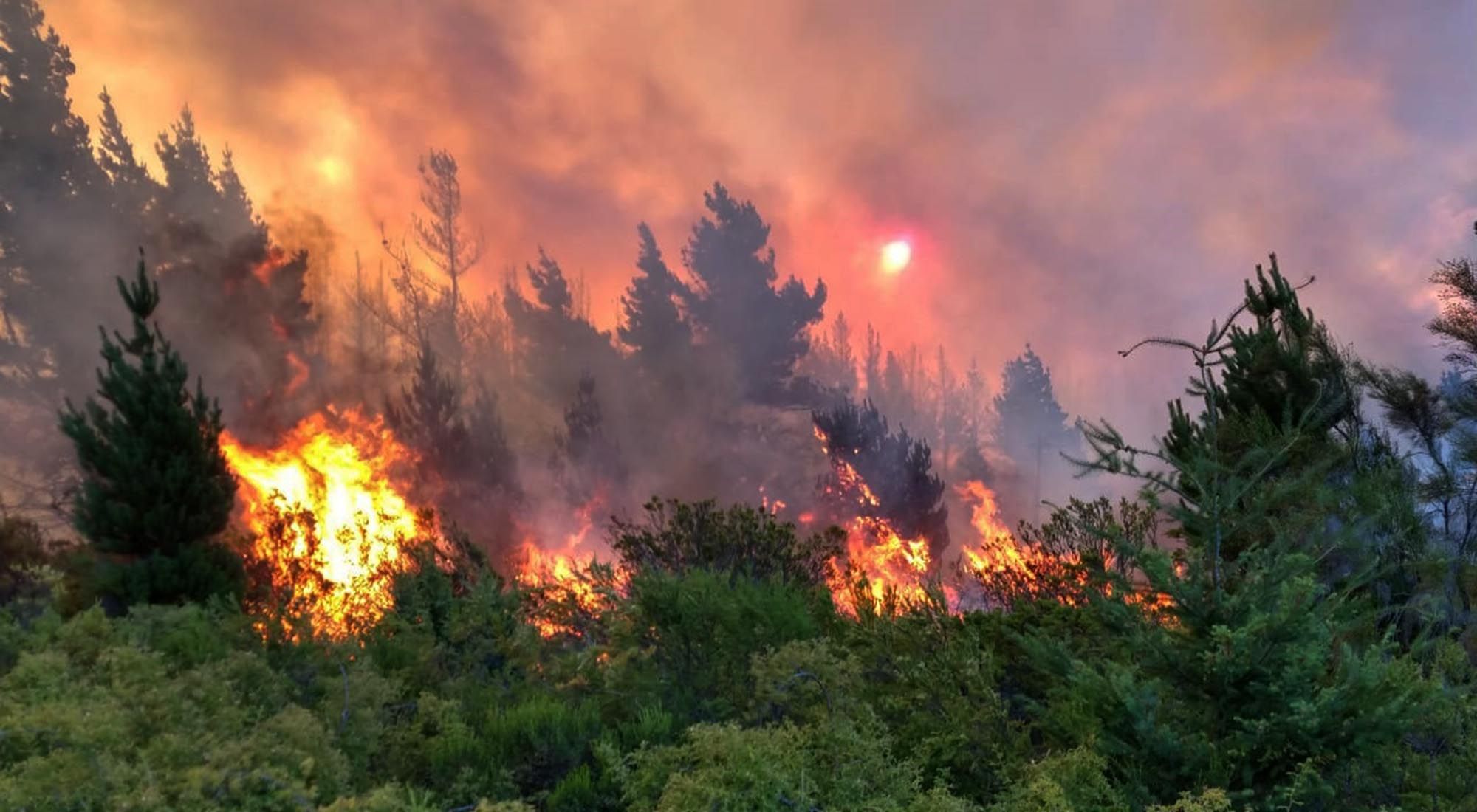 First month 2019 will go down in the history of the news of millions of dollar losses from floods in the north and the coast of Latvia, forest fires out of control in Patagonia, and disturbing outbreaks Hantavirus in Chubut,
Underwater waterfront: millions of dollars lost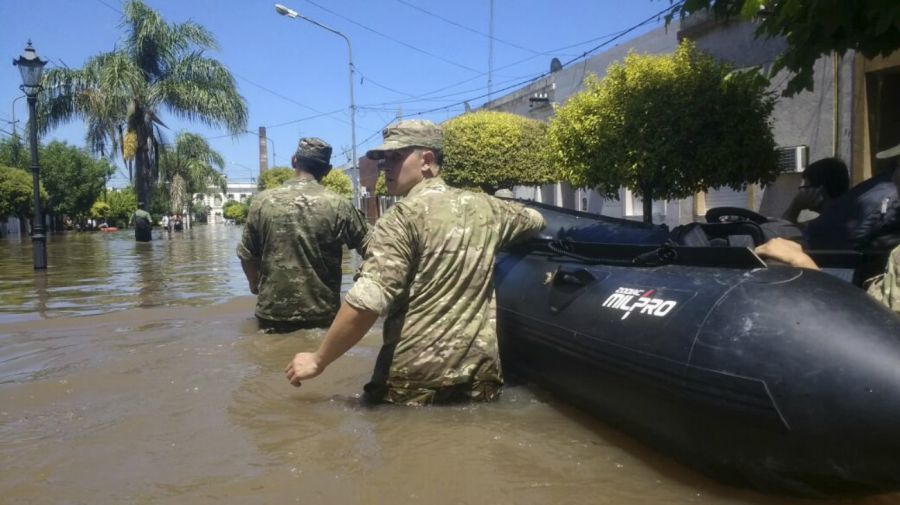 Between January 1 and 14, the province Formosa, Chaco, Santiago del Estero, Corrientes, Santa Fe, Entre Rios and many northern Buenos Aires recorded intense rain with registers higher than 100 millimeters of fallen water. Sociedad Rural Argentina (SRA) said floods flooded 500,000 hectares and 2 million hectares of surplus water and a "very important impact on cotton production."
In Corrientes and Santa Fe, the agricultural disaster status was declared retroactively from January 1, the next twelve months for livestock breeding and six months for agricultural activities. In Chaco, the same measure was introduced from 15 January to 365 days for livestock farming and 180 days for agricultural operations affected by floods.
Thousands of evacuated and millionaire losses: flood numbers
The heavy rainfall in Chaco in the provinces of Puerto Vilelas, Quitilipi, Coronel Du Graty and General Pinedo forced the evacuation of their homes to almost 300 people in January. One of the most affected sites was Santa Sylvina, where the rain continued until this week: on Sunday night 170 milliliters of water which flooded much of the home in the city center and the outskirts.
"We saw in rural and urban areas that it is devoted to up to 95%, telling us about the disaster," said Chaco Domingo Peppo after fleeing this city. Meanwhile, Santa Sylvina's boss, Susana Maggio, said the city was in a flood-like situation in 1978.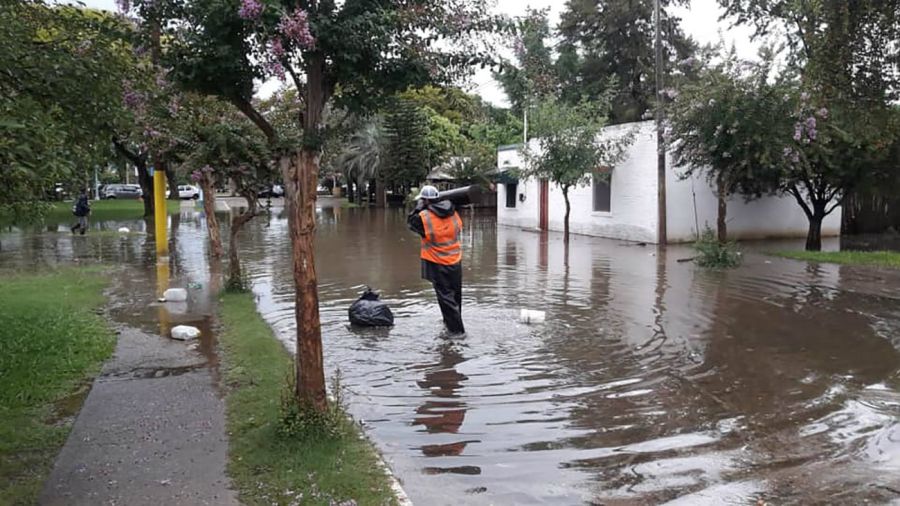 In the floods of floods in Entre Ríos, 1,070 people were flooded in January to evacuate their homes, and another 1,333 residents moved to other localities in the wake of the storms that collapsed in Concepción del Uruguay, Colon, Concordia and Gualeguaychú. Rain in the three municipalities of Corrientes, Monte Caseros, Colonia Santa Rosa and San Luis del Palmar forced the evacuation of another 216 people affected by the floods. Also in Santa Fe 286 people were transferred due to the rain that flooded the areas 9 de Julio Department, General Obligado, Florence, Reconquista and Recreo.
More than 7,600 people were evacuated during the entire January in these five provinces due to the overflow of rivers and tributaries due to various storms and storms since the beginning of the year, according to the National Complex Risk Management System (Sinagir) on January 23rd. "The intense rainfall that occurred in January 2019 was unprecedentedly large and surpassed historic records," said President Mauricia Macri's decree to declare a "state of emergency" in these provinces.
Fires in the south, uncontrollable and deliberate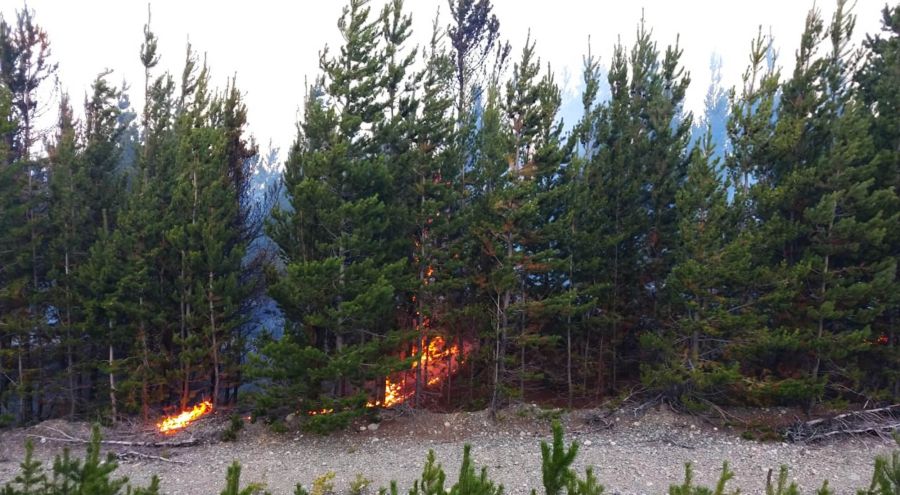 In the city of Chubut Lago Puelo Four fires were detected in January, two of which were still active on January 30, and two were under control. In addition to two crews of the National Brigade, three hydrant planes and a helicopter, operating under unfavorable weather conditions due to high temperatures, were mobilized to suppress the fire.
As of January 27, civilian defense and Lake Puelo firefighters are constantly working, three fire brigades from the Chubut province, three fighting fires of forest fires that correspond to the nation and two neighboring Río Negro province – supporting 2 aircraft and 2 nation helicopters – a fire he has not yet made,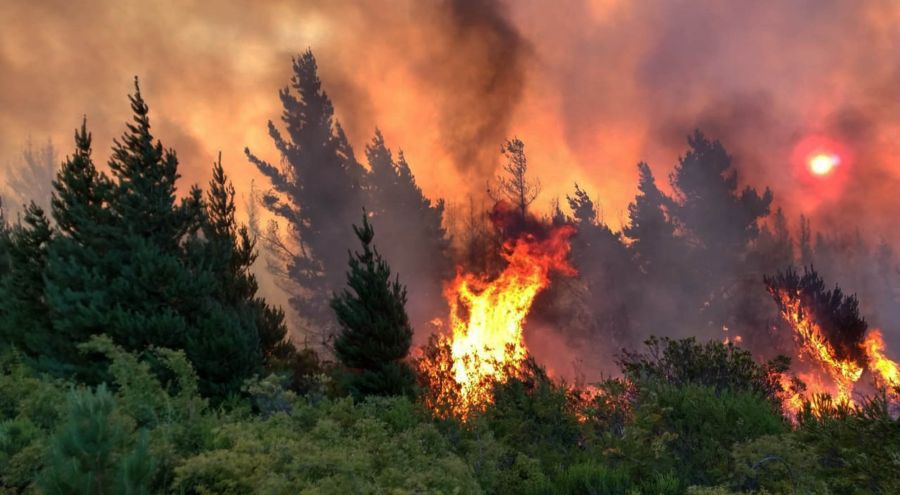 Chubut Chubut Chubut General Director of Civil Defense, Walter Flores, said this "Strong wind gusts and high temperatures play against", "The fire is expanding in the area of ​​Route 40 to the east and we currently have 450 hectares affected by Epuyén and 90 in Lago Puelo." We continue to work and fight the fire that continues the process. "Firefighters El Hoyo, Epuyen, Cholila and El Maithen, "he added on Wednesday.
Last Tuesday, Chubuta government offered and Reward $ 100,000 for those who provide information stop objects that cause forest fires. Defendants will receive "strong sanctions," as reported. "There is a widespread deployment of provincial governments working in the field of fires and risks their lives endangering the crimes that lead these irresponsible," said government minister Federico Massoni.
Hantavirus killed 11 people in Patagonia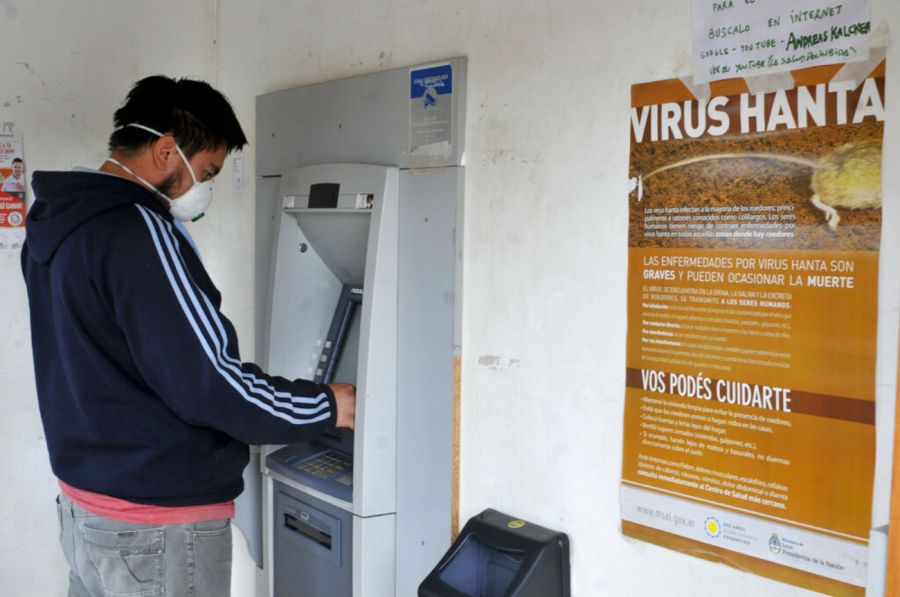 AND hantavirus outbreak Interhuman infection also disturbed the Chubut province, but this week, some restrictions, such as public meetings, were lifted before repetition of cases. A report released by the provincial health ministry on January 30 summarizes that there have been 31 confirmed episodes, of which 11 people died in the past two months.
This week confirmed the case of a woman who infected the disease but was launched in the last few hours. The case is related to an epidemiological link arising from the outbreak of Hantavirus in cordilleran EpuyenSo far, they continue to isolate four of the patients in Esquel, two of whom recover and two of them progress clinically stable. Another 74 people are in residential isolation.
Hantavirus: The government speaks of "control," but cases are prolonged
Communal leader Epuyen, Antonio Reato, announced this week the lifting of ban on mass meetings, time restrictions, and mandatory mask use in public places. He also assured that "the problem of the hanta is improving and the situation is hopeful because you notice it on the street, in the supermarket, especially since there are no intensive carers since the weekend, many emerge from selective isolation and very few of them will be left for the next week. "
Isolation is one of the ways in which doctors have prevented the further spread of the virus, which has emerged with force since December 3 in the south of the countrywhen he suffered less than 14 years of attending the party. A rural worker who was infected during the cleaning of the shed in Epuyén took part in this party. Experts, according to experts, have erupted as a result of a possible mutation of the virus and spread from person to person, making it more dangerous.
D.S.