Thousands of children undergo tonsillectomy every year – surgical removal of tonsils – without needing them.
A study in England found that nine out of all 10 operations were unnecessary in this country – 88%.
And warns that surgery can cause more harm than benefits to children, except for the costs it brings to the country's health system.
The study, published in the British journal General Medicine, analyzed records of more than 1.6 million children between 2005 and 2016.
He found that of the more than 18,000 children who had experienced tonsillectomy during this time, only in 2.144 (approximately 12%) therapeutically.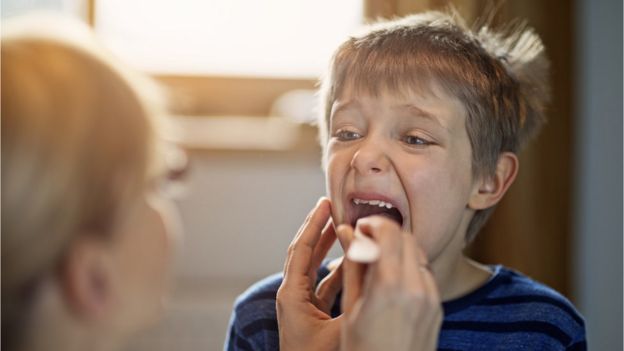 Criteria
As the researchers explain, almonds should be offered only when one of the main criteria is met:
More than seven documented episodes of pain or inflammation of the neck per year.
More than five episodes of episodes of pain or inflammation of the neck for two consecutive years.
Three episodes of pain or swelling of the throat per year for three consecutive years.
The study states that one in ten children suffered only one episode of sore throat or inflammation before surgery.
He adds that between two or three children out of 1000 each year experienced tonsillectomy between 2005 and 2016, but only one out of eight met the recommended criteria.
Based on this data, the study estimates that 32,500 of the 37,000 child tonsillectomies performed in the United Kingdom between 2016 and 2017 were unnecessary and the cost of national health services was $ 48,500 million.
Professor Tom Marshall, of the University of Birmingham, England, a research institute for the applied medical condition, one of the authors of the study, states that tonsillectomy can be justified for the most severely affected patients.
He adds, however, that "research suggests that children with less pain or sore throat will not have enough benefit to justify surgery, because in any case, a sore throat occurs."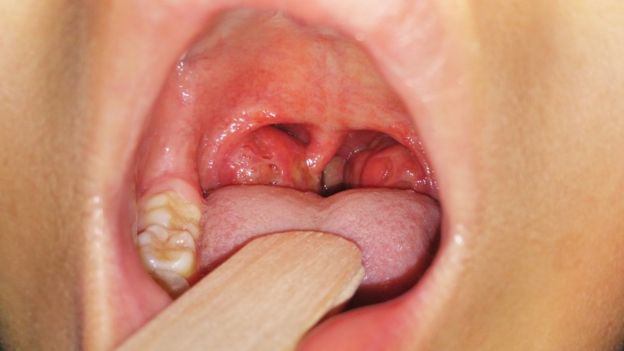 The problem is not unique to the United Kingdom.
Although data varies from country to country, countrywide research is published in 2014 Cochrane Review, which compared the attempts made in several countries to tonsillectomy, showed that a large number of these operations were performed without adequate medical justification.
Data from the European Union shows that tonsilectomy rates in the Netherlands, Belgium, Finland and Norway were three times higher than in the United Kingdom in 2015.
But the United States is the country with the highest number of surgical procedures. Every year there are held over 500,000 tonsilookomies in children and is the third most common child surgical operation in the country.
Gradual fees are so high that even Tonsillectomy has been described as an "epidemic".
"It's a silent epidemic of unnecessary medical care," said David Goodman of Darthouth's Atlas in the 2012 Darmouth Institute for Health Policy and Clinical Practice.
"In most cases this happens in patients with symptoms that are much less repetitive than those that should be reported," Goodman said.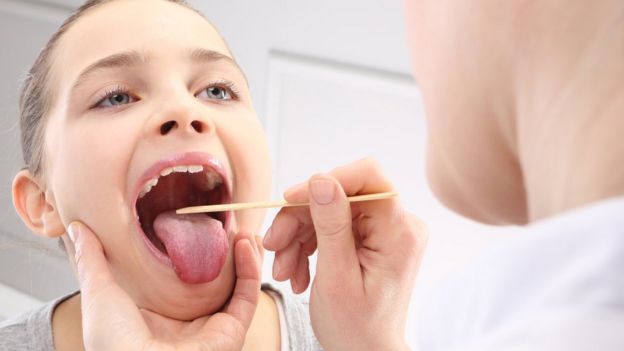 Complication
Experts also point out that as with all operations, almonds can cause complications that can be difficult, though rare.
"When this surgery takes place in the right group of children, it can significantly reduce neck infections, improve the quality of sleep, visit the doctor, use antibiotics, and above all improve the quality of life of the baby." The McGovern Medical School at Texas University.
"However, there is a morbidity associated with the operation it involveshospitalization, financial costs, risk of anesthesia, postoperative bleeding and scarring ", they add.
"In fact, up to 4% of the delayed children can be recruited due to secondary complications, which means that the crucial decision for this operation is crucial."
Source link