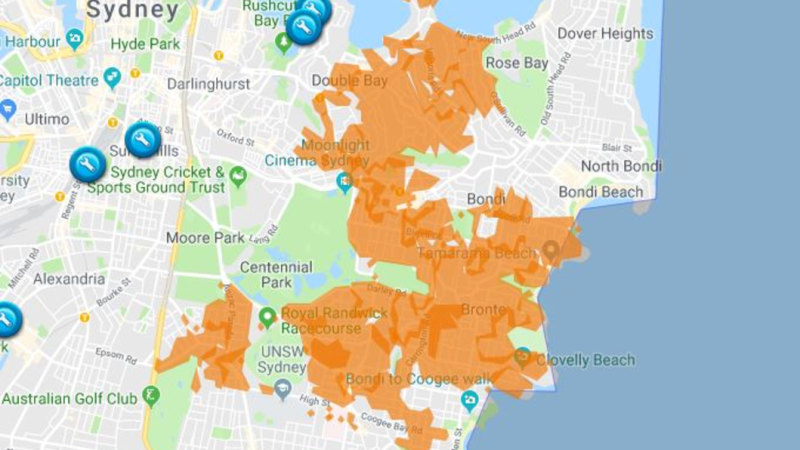 A spokesman for the Prince of Wales said the hospital's emergency generator immediately triggered, so that no basic services were affected.
Stores including Aldi and Coles at Eastgate Bondi Junction were forced to close an hour when retail systems were down.
Deli Fresco owner Rocco Barbaro said the service in his store was "very limited" during the downtime.
"The scales will fall down and the eftpos will fall down," he said.
"We have to resort to the old way of pen and paper to serve customers."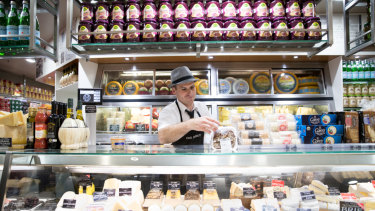 Mr Barbaro said he was "ecstatic" that the power was again; while refrigerated bottles can cause cold after two hours, the old-fashioned way of selling made the transaction twice as long.
One chemist remained locked up with trolley buses that blocked the entrance one hour after power was restored to Eastgate stores because its servers were still restarted.
The Coogee public school has experienced a complete downtime, with no phone, internet, bells or electricity at all, according to an e-mail sent to parents by the headmaster of the school.
The losses were also affected by the Waverley Council, as well as the library and customer service center.
At least 23 traffic lights were screened over Maroubra, Randwick, Clovelly, Kensington, Coogee, Bondi and Double Bay during a network failure.
Traffic signal crews were deployed with generators to handle the situation, a spokeswoman for the Transport Management Center said, and motorists were advised to take care.
Ausgrid's spokeswoman said the investigation found that the outage was caused by an underground cable fault entering the Double Bay substation.
The affected areas included Randwick, Bondi Junction, Bon Bay, Woollahra, Bronte, Bellevue Hill, Clovelly, Coogee, Rose Bay, Queens Park, Edgecliff, Point Piper, Paddington, Tamarama and Bondi Beach.
Earlier on Thursday, there were power outages around Menai and Engadine in southern Sydney, where approximately 1,800 customers were affected. Power was restored in about three hours.
Losses came after two NSW power plants that left a potential deficit on Thursday disappear on Wednesday.
The Australian Electricity Market Operator, who controls the power supply, assured customers in NSW that there is still plenty of energy in the system.
"AEMO continues to work continuously to keep our energy system safe," said AEMO spokeswoman, at the predicted temperatures in NSW that hit today at the age of 30, predicting that more than enough energy supplies would be leveled.
Temperatures grew in Sydney and the meteorological office updated its fourth predictions to predict it would reach the 40 degrees in the West and the city.
During a break, just before noon on Thursday, it was 32.9 degrees at Observatory Hill, 31.1 degrees at Sydney Harbor and 35.2 degrees at Sydney Airport.
Rachel Clun is a journalist at The Sydney Morning Herald.
It covers energy and politics at Fairfax Media.
Laura is a Sydney Morning Herald journalist.
Source link