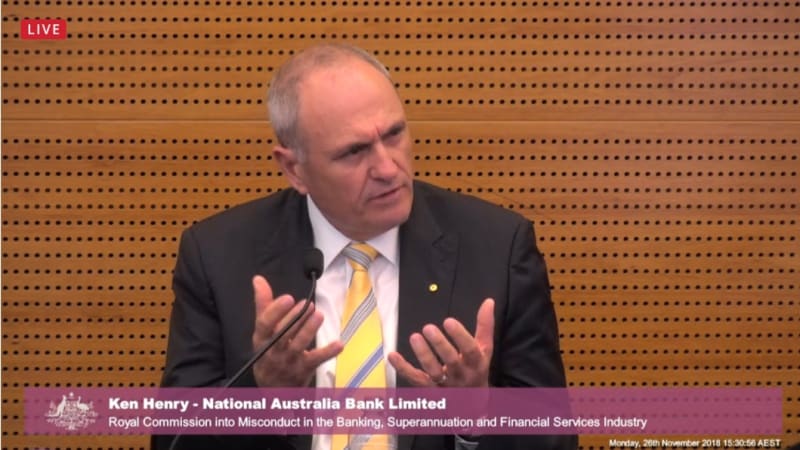 Here is an exchange of the letter of Thorburn's letter:
Orr: "But did not he mention issues regarding fees for consulting services and service planning fees?"
Henry: "That's true."
Orr: "Did not mention the issue of the bank account swap issue?"
Henry: "I do not think we should go there."
Orr: "Well, did not he mention my question, Dr. Henry?"
Henry: "No, he did not mention that."
Orr: "And did not you mention that your foreign exchange business is?"
Henry: "I mean the things that were the subject of an enforceable commitment with ASIC."
Orr: "Yes, yes?"
Henry: "That's true, yes."
Orr: "He did not mention any of these issues, consultancy fees, scheduled service charges, banknote swap rates, exchange rate differences, and you had enough information from Mr. Thorburn about these issues, and you might have to decide the consequences of these questions?"
Henry: "Yes."
Orr: "Did you mean that Mr. Thorburn's e-mail did not mention those things?"
Henry: "No. Well, Mr. Henry, in view of the very serious violations and other violations in the given financial year, do you think you made the right decision when you decided not to reduce the risk?"
Orr: "You said earlier, Dr. Henry, that he was not sure what the board could do otherwise, or if it could do something else. I want to suggest that this is a point. She could send a strong message by reducing the number funds in response to these very important compliance problems? "
Henry: "Of course we could have it, and we decided we would not.
Source link