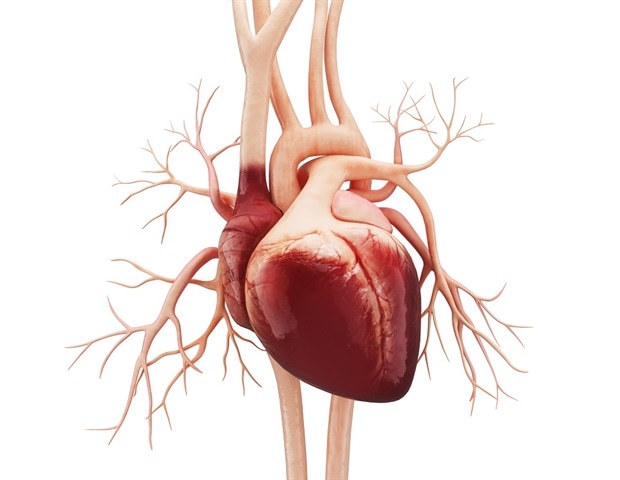 About three percent of the world's population is affected by heart disease in the heart. It is also the most common cause of heart surgery because medication-based treatment is not available. Recent research has highlighted the molecular mechanism of a valve disease that is caused by a genetic mutation of the Filamin gene. The outcome of the research will contribute to further exploration of the mechanism that continues the health status and develops new treatments.
An international team of researchers from the universities of Jyväskylä, Turku, Nantes and Illinois examined how mutations in the gene that encodes the protein Filamin A cause the development of molecular level of heart valve disease. Researchers have been able to determine the three-dimensional structure of the mutant fragment by X-ray crystallography. The mutated protein structure was then compared to the wild-type structure, i.e. the natural form of Filamin. Scientists have found that although the mutation does not alter the protein structure, mutated proteins can not withstand the same forces as wild type Filamin A.
"Using structures that were designed for both the wild type and the mutated protein, using computational biophysics techniques, we were able to determine how the mutation affects the ability of the protein to transfer cellular strength"says graduate researcher Tatu Haataja Department of Biological and Environmental Sciences at the University of Jyväskylä.
Faulty power transmission in the cell
Previous research has shown that intracellular force transfer is essential for the proper development of the heart valve during the fetal period when Filamin A is specifically expressed. This new finding that the mutation in Filamin A affects its ability to transmit cell strength could at least partially explain the occurrence of a flap heart disease. It has also been found that mutations that contribute to valve disease adversely affect the binding of Pilamine A to tyrosine phosphatase, an enzyme known to be necessary for heart development.
"Molecular mechanisms of heart valve disease are very complicated"says Haataja."Although these results can not fully explain the mechanism by which mutations in Filamin A cause valve disease, they provide a good starting point for identifying this mechanism and for developing new therapies. "
Source:
https://www.jyu.fi/en/current/archive/2018/11/impaired-cellular-force-transmission-a-cause-for-valvular-heart-disease
Posted in: Molecular and structural biology Genomika