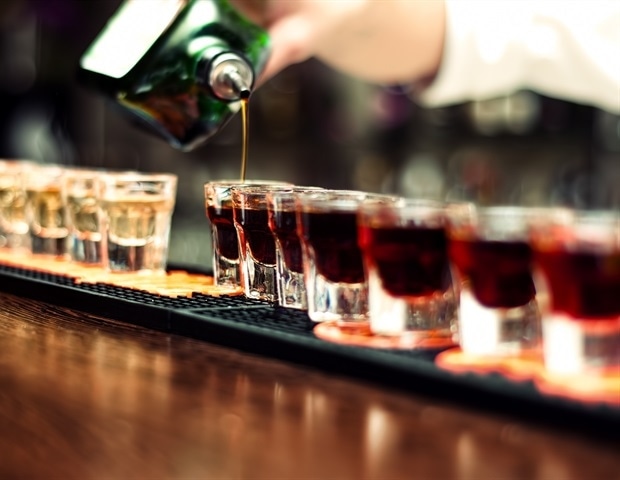 Young men who are too interested in muscle building have a significantly higher risk of depression, multiple drinking, and diets that are not related to obesity.
They also have four times the likelihood of using legal and illegal supplements and anabolic steroids, a new study by the Norwegian University of Science and Technology (NTNU) and Harvard University showed.
The study also shows that ten percent of men have what is considered the most common type of body image disorder. This means they think they are too fat and want to be thinner.
According to the study, more than one in three young men on the diet were in the past year. Their diets were not related to obesity.
The study brings to light many alarming findings. It is the first of its kind in Norway and internationally examines men and their relationship to the body and muscles.
The study clearly shows that boys and young people are much more confronted with image disorders than we were aware of.
You want the same body as Ronaldo
"I mean using anabolic steroids."
"I do not think my chest is muscular enough."
"I feel guilty when I miss the exercise."
This and such statement was made by 2460 men aged 18-32 who participated in the Trine Tetlie Eik-Nes study.
He is an associate professor at NTNU in the Department of Neurology and Movement Science. The study was recently published inInternational Journal of Eating Disorders, and suggests that many young men are interested in muscular effort.
"The problem arises when the bodies of professional athletes such as Ronaldo become the ideal place for regular young men who have work, study and family.Training must be your full-time work if you want to look like Ronaldo the thousands of people living in the world from sport, some people train as if they were on a national team, but they're just a trainers. "That's the difference we have to worry about," says Eik-Nes.
He adds: "The girls should be thin and have small waistlines. Boys should have broad shoulders and big muscles, these are the narrow ideals that young people grow up today." It turned out that this unrealistic body image is as demanding for men as in women. "
Boys touched more suitable questions for girls
They believe that the challenges faced by men are exposed by men under the radar of scientists, parents and health workers.
"We have long been aware of young girls and eating disorders, and how unhappy it is to grow up with such deep models that they are so thin, too, but the same questions have been asked as girls, boys do not think they are they want to have big muscles, so the questions posed to girls are totally bad if we want to see how young people see themselves and their own body, "says Eik-Nes.
Muscles work like cosmetics
Previous studies have shown that boys overweight or thinner are the most vulnerable to developing image disorders like young men. The study confirmed this idea because male desire for the muscular body was unrelated to their weight.
According to Eik-Nes, the muscles become a form of cosmetics for muscles obsessed with men. They do not have the strength to ski faster or improve in football or improve their health.
"They are just exercises to build their muscles without the training having something to do with muscle function, which is a big difference," he says.
The task of being content with your own body is the same at all levels of education. People who are highly educated are not content with their bodies than all others, according to studies.
Alarm alarms should be turned off
"This effort for muscle strength may be an indication that young men do not have a mastery of their lives, but they may feel they can handle it." In this context, you would simply say that girls are vomiting while boys are much more impressed than usual , "says Eik-Nes.
It emphasizes that exercise itself promotes health. She trains life during training, that it can be problematic.
"Alarm bells of parents should go if a young man who is in the gym every day just wants to eat chickens and broccoli and who consumes protein shakes or supplements all the time, time to talk to them – for example, asking questions, what they really train, "says Eik-Nes.
Young Americans were respondents for a study that took place in the United States.
"The culture and role models in the Western world are to a large extent the same, I do not think Norwegian men would respond much differently than the Americans." This is the first study to illustrate the relationship between the desire for muscle between men and the risks that this may entail. We now have to continue and examine the extent of the problem, risk factors and treatment options, "says Eik-Nes.
Source:
https://geminiresearchnews.com/2018/11/men-hooked-on-muscles-struggle-with-binge-drinking-depression-and-weight-loss/