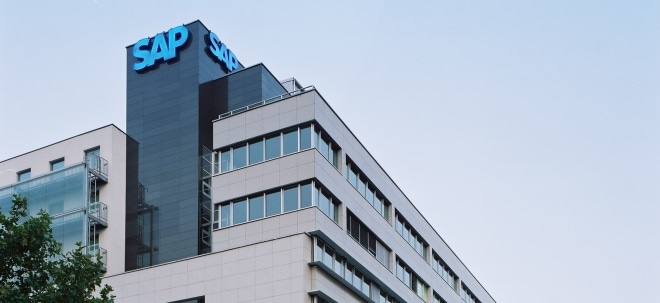 It is expected to rise to EUR 1.50 a share last year from 1.40 EUR. Analysts expected an average of 1.42 euros.
The software group based in Walldorf is therefore continuing its efforts to win supporters of investors who have recently suffered a margin slack. Following the explicit promise of the CEO Bill McDermott and Chief Financial Officer Luke Mucic at an annual press conference and Stock Exchange Day that profitability will grow further this year, it's another signal. Mucic has already emphasized at the end of January that the increase in dividends is "very safe".
Taking into account state property at the end of 2018, the payment to shareholders is 1.79 (2017: 1.67) billion euros.
The payout ratio of 43.9 percent is over just over 41 percent above 2017. SAP raised its bottom line from 35 to 40 percent last year – based on IFRS earnings after tax. For 2018, € 4.089 billion or € 3.42 per share meant a 40% quota of just about € 1.35. By 2016 and 2015 it was 41.1 percent and even 44.9 percent.
Analysts expect that, based on further earnings growth in SAP, the dividend for 2019 or 2020 will be at 1.52 and 1.68 euros per share.
SAP's securities rose 0.41 percent over the day to 94.84 euros. At the end of trading, stocks reached 0.34 percent to 94.77 euros.
FRANKFURT (Dow Jones)
WhatsApp Newsletter
Image Sources: SAP AG / Wolfram Scheible, SAP AG