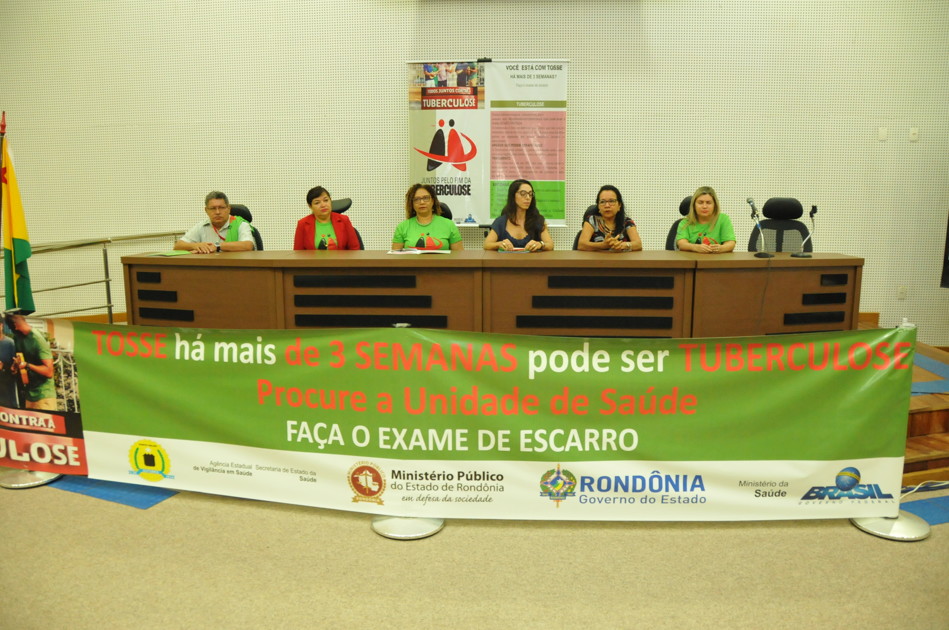 In order to discuss the factors leading to the termination of treatment with tuberculosis, developing strategies to avoid it and controlling the number of diseases in the village of Porto Velho, Monday (19) City Department of Health (Semusa) began this Tuesday (20) Together for the end of tuberculosis, this is the Department of Health Surveillance and Coordination of Tuberculosis Control in cooperation with the State Agency for Hygiene (Agevisa) and is held in the Ministry of Labor's Watch.
"Although tuberculosis is an old disease, it is an important public health problem for abandoning or discontinuing treatment by an infected patient," said Nilda Barros, City Coordinator for Tuberculosis Control.
According to Régie Pacheco, director of Semusa Health Surveillance, Porto Velho presents epidemiological indicators that are worrying because the dropout is high. "The Ministry of Health recommends a cure rate of 85% and a maximum of 5% abandonment, however, in our capital city in 2017, the treatment of new cases of positive pulmonary tuberculosis was 74.6% and the dropout was 22.9%," he said.
The main strategy for its success is treatment in the basic medical units that perform sputum examination and treatment.
Data
From 2017 until October 2018, 612 new cases were reported. Last year there were 354 new cases, 38 relapses, 63 repeated returns, 26 cases for transfer, a total of 481 cases.
Already in 2018, a total of 258 cases were reported, of which 22 relatives, 32 retired, 17 transferred, a total of 329 cases.
Where to look for care
Any person with signs and symptoms of tuberculosis suspect should seek out the closest Basic Health Unit (BHU) for assessment, diagnosis, early treatment and follow-up of the case.
Treatment should be at least 6 months, daily and without interruption, free of charge, and available in SUS health care units. This medicine is standardized throughout Brazil and the patient does not have to go away from family life.