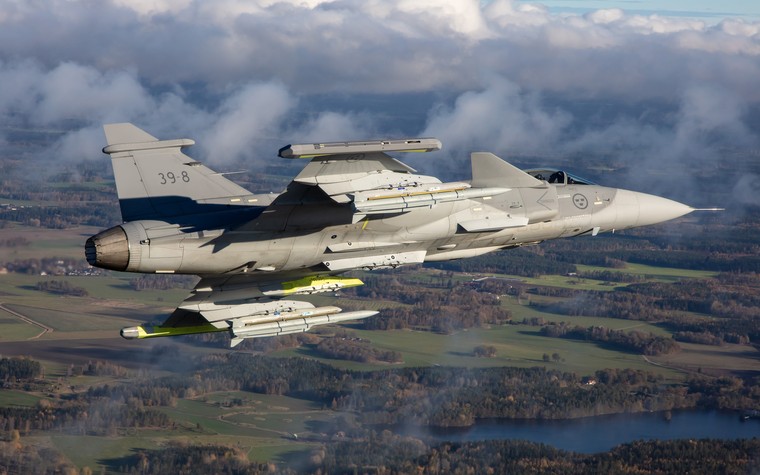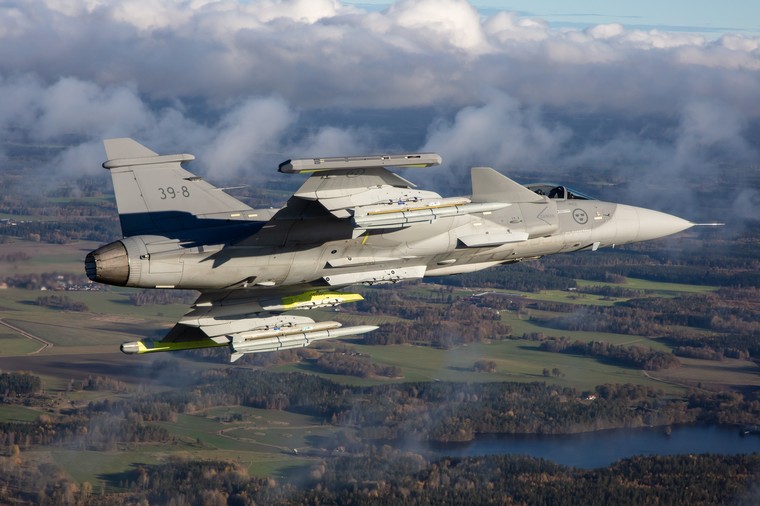 Saab successfully completed the first flight test of the Gripen E equipped with the Meteor Flight-to-Air Missile (BVRAAM) missile, an air-to-air missile capable of attacking the enemy plane beyond the apparent distance of the pilot.
Gripen E (39-8) started off from Saab in Linköping, Sweden, with two Meteor missiles. The test is part of progress in integrating weapons into the Gripen NG test program. The next step is flights with different configurations and a gradual expansion of the flight envelope to meet the current demands of the Brazilian and Swedish Air Force. The latest flight envelopes allow certification and delivery of airplanes, which will then be subjected to a number of crew tests by aviation forces to confirm actual aircraft capacity.
Meteor is an active radar-controlled BVRAAM system capable of working independently with air targets in any environment, day and night as well as unfavorable climate and hostile scenarios with the presence of electronic warfare. The rocket propulsion system provides Meteor with high-speed power and energy to destroy distant moving targets quickly. In 2016, the current generation of Gripen C / Ds, operated by Swedish Air Force, was the first fighter in the world to operate with Meteor. The system will also be integrated into the F-35 Lightning II fighter as well as Dassault Rafale and Eurofighter Typhoon.
The use of BVRAAM missiles increases the chances of avoiding close confrontations with enemy planes. The range of this rocket type is estimated at 100 km, which offers the ability to destroy the threat before the enemy aircraft has the ability to attack the priority targets.
The Gripen NG program should be certified by Gripen E from one place to the middle of next year. Airplanes are expected to be in operation in Brazil by 2022. Saab is currently working on assembling a Brazilian production unit. The São Bernardo do Campo plant in São Paulo will be responsible for the production of structural segments of Brazilian fighters and will be able to manufacture components for future Grip NGs from other countries.