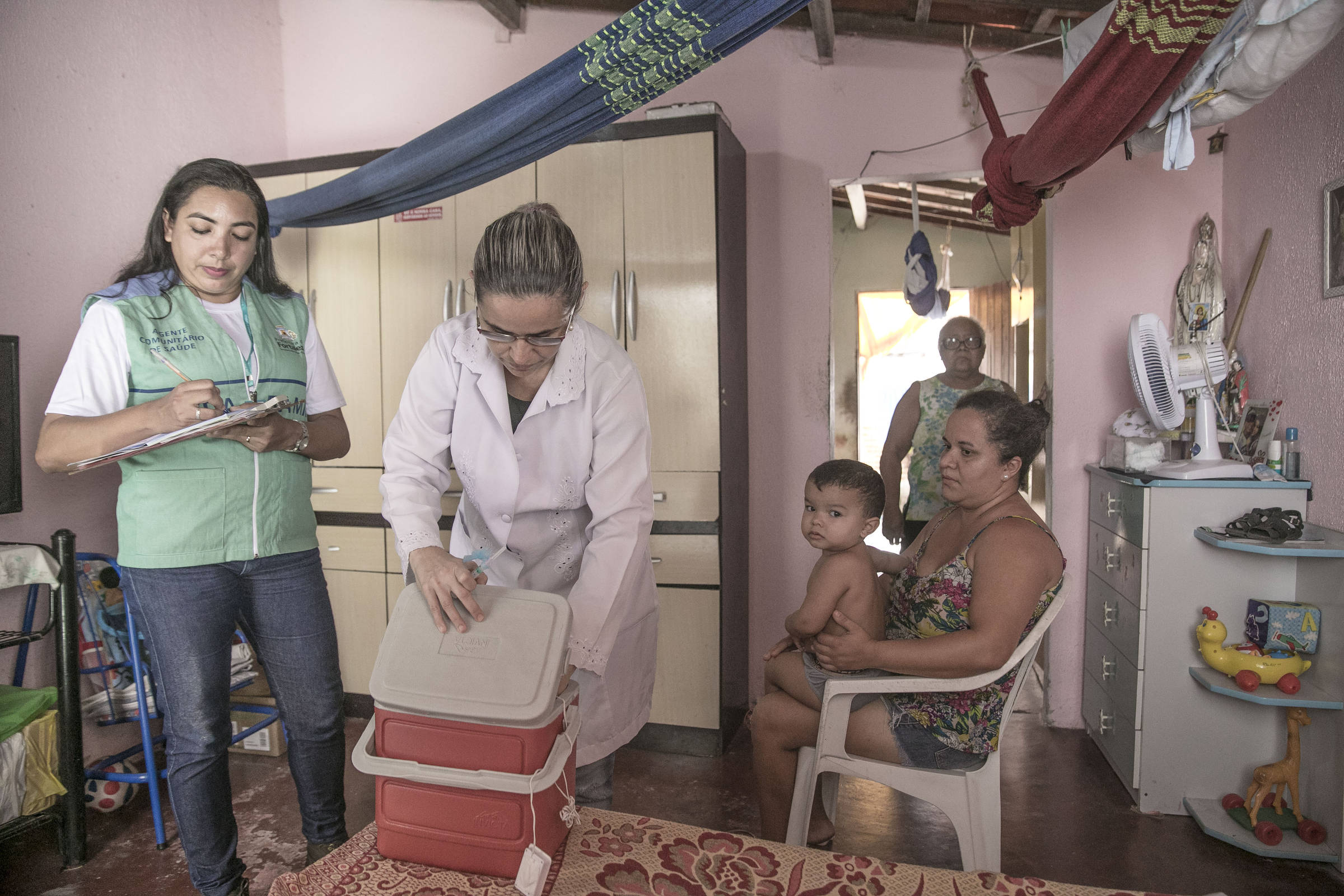 Brazil has registered 10,163 confirmed cases of measles since the beginning of this year, according to data released on Wednesday (28) by the Ministry of Health.
Of the total number of cases, 9,695 occurred in Amazonas, and 347 in Roraim, reports on the occurrence of the disease.
Twelve deaths were also confirmed – four in Roraima, six in the Amazon, and two in Para.
According to the ministry, the number of testimonials due to the Manaus last month's work group has been rising to evaluate test results in suspicious cases.
But the government says the number of new suspicious cases has fallen in recent weeks.
In Amazonas, the largest number of cases occurred between July and August this year. In Roraima, the peak of illness was between February and April. "In both countries the curve of new cases is decreasing," says briefing.
However, the number of cases is the highest since 1997, when 53,000 confirmed cases were in the country.
In the following years, the country began to experience a reduction in disease transmission. Since then, there have been only outbreaks linked to the importation of measles from other countries.
Before the outbreak of this year, the last one occurred between 2013 and 2015 in Ceará and Pernambuco.
OTHER STATES
In addition to Amazonas and Roraima, which represent 98.5% of confirmed cases this year, the incidence of the disease in Rio Grande do Sul (45), Para (41), Rio de Janeiro (19), Pernambuco Sergipe (4) and São Paulo ), Rondônia (2), Bahia (2) and Federal District (1).
In his statement, the ministry says it "keeps the situation in states" and has taken steps to block vaccination from suspicious cases. It is also said to have delivered 14.8 million doses of MRD to satisfy demand in these locations.
According to the ministry, both outbreaks in Roraima and Amazon are linked to the import of a virus that is in Venezuela. This is because the virus genotype is D8, the same that circulates in the neighboring country. This component is said to be "imported" in these two places.
The same is true in other countries that register cases where patients have previously gone to places with outbreaks in Europe and Lebanon.
Source link