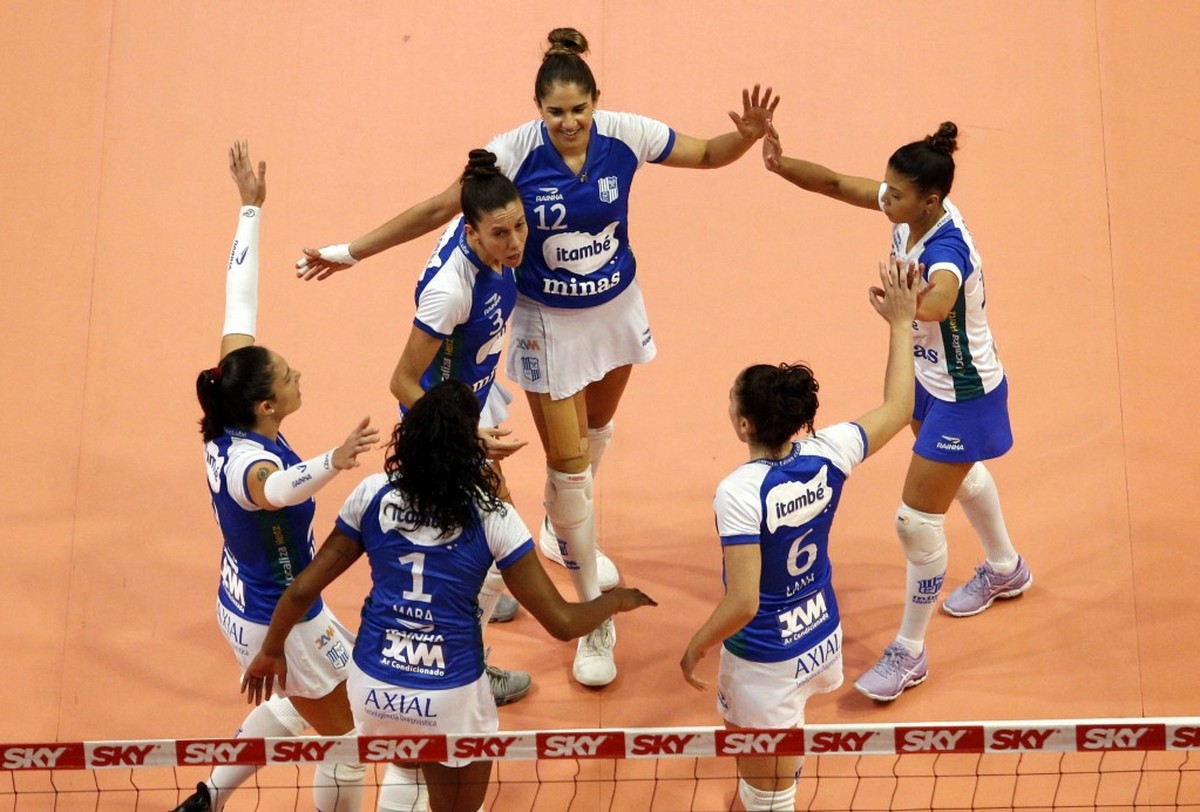 The quarter-finals of the Women's Superliga already have defined clashes. After the final round of qualifying, Friday night, Minas secured first place in the table and opened decisive clashes against Curitiba next Monday at 19h. On the same day, Praia Clube, finalist, faces Fluminense at 9:30 pm Times will still be confirmed. All matches in the quarterfinals will be broadcast live from SporTV2.
The Brazilian Volleyball Confederation issued a quarter-final table after the qualifying round. The first play-off series will be set at the best of three matches.
+ Learn everything that happens in the volleyball world
The silent victory over Curitiba secured Minas first in the table. With 59 points and only two defeats in the qualifying round, the defending South American champion returned to strength. The Minas Gerais team is then in the capital, Paraná, to stand up to the home team on Monday.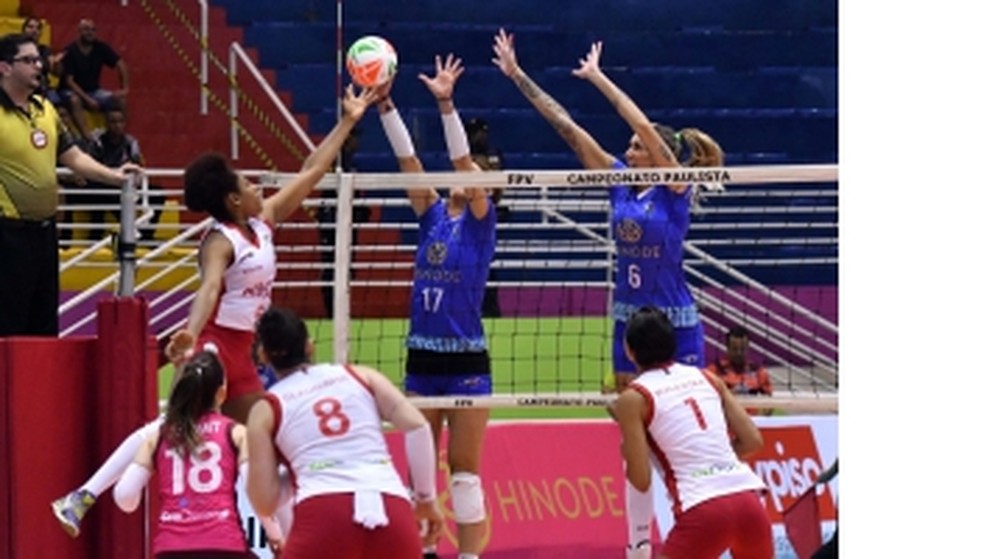 Osasco and Barueri will face the quarterfinals – Photo by João Pires / Fotojump
Another favorite, the Praia Clube fell at Sesc-RJ home and closed the qualifying round with second place. Next Monday, home, the Uberlândia team faces Fluminense, who defeated Sesi-Bauru in the playoff tournament. Third, Sesc will face Sesi-Bauru in search of a semi-final.
But the great quarterfinal game is Paulista's classic. With the victory in the final round, Barueri and Osasco were fourth and fifth. So if they are in the quarterfinals and have to stop the duel with a more balanced place in the semifinals.
1. round
Monday – (18/03)
19:00 – Curitiba v. Minas
21h30 – Praia Clube x Fluminense
Tuesday (03/19)
19:00 vs. Osasco Barueri
21:30 -Sesi-Bauru x Sesc-RJ
Round 2
Thursday (03/21)
19:00 – Mines x Curitiba
21h30 – Fluminense x Beach Club
Friday, March 22nd
19:00 vs. Osasco Barueri
21:30 – Sesc-RJ x Sesi Bauru
Round 3 – if necessary
Monday (03/25)
19h Curitiba Mines x
21h30 – Praia Clube x Fluminense
Tuesday (26/03)
19:00 – Barueri v. Osasco
21:30 – Sesc-RJ x Sesi-Bauru
See all results of this Friday:
Pine 3 x 1 Balneário Camboriú – 25/23, 26/28, 25/19 and 25/17
Sesi-Bauru 1x 3 Fluminense – 15/25, 25/20, 29/27 and 25/18
São Caetano 0 x 3 Barueri – 14/25, 22/25 and 12/25
Osasco 3 x 0 Brasília – 25/19, 25/23 and 25/14
Curitiba 0 x 3 Mines – 21/25, 10/25 and 16/26
Beach Club 0 x 3 Sesc-RJ – 23/25, 21/25 and 20/25
Source link