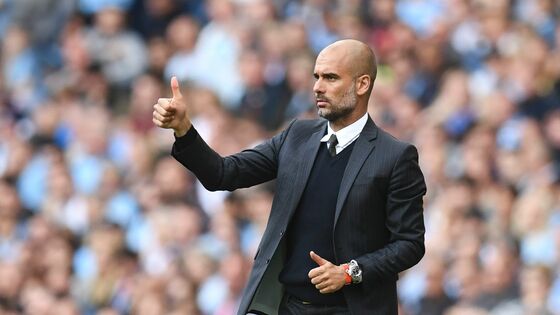 Manchester United manager Manchester City, Josep Guardiola, gave a press conference to Manchester derby on Sunday at 18:30 in Etihad and ended her with an unusual gender issue. The reporter asked the Spaniard to comment on the words of his former graduate in Barcelona, ​​Daniel Alves. The current Brazilian defender PSG is of the opinion that Guido's training makes him more happy with sex.
"Guardiola is the best coach I've worked with, working with him is better than having sex," the Brazilian said in an interview with Sky Sports.
"I personally prefer sex, at least so far, with a difference," said a Spanish expert, causing a laugh at everyone in the room.
Otherwise Guardiola is of the opinion that derby will not determine the direction of "citizens". However, he prefers his team not to lose "red devils" as in April, when Manchester City led 2-0 in a break but fell 2: 3.
If we play well then we have a chance to win We do not think we're going with the idea of ​​playing incredibly full 90 minutes against top teams Last year we played well for 75 minutes but only 15 minutes United had enough time to do that to create chances and to defeat us.When the ball is in them, they can create a lot because they are full of incredible talents, "said the Spaniard before the Sunday derby.
"We are in November, so maybe the Old Trafford match in March will be more important, of course we are in good shape, just like United, it's a big derby, every edition is special," added Guardiola.
blitz