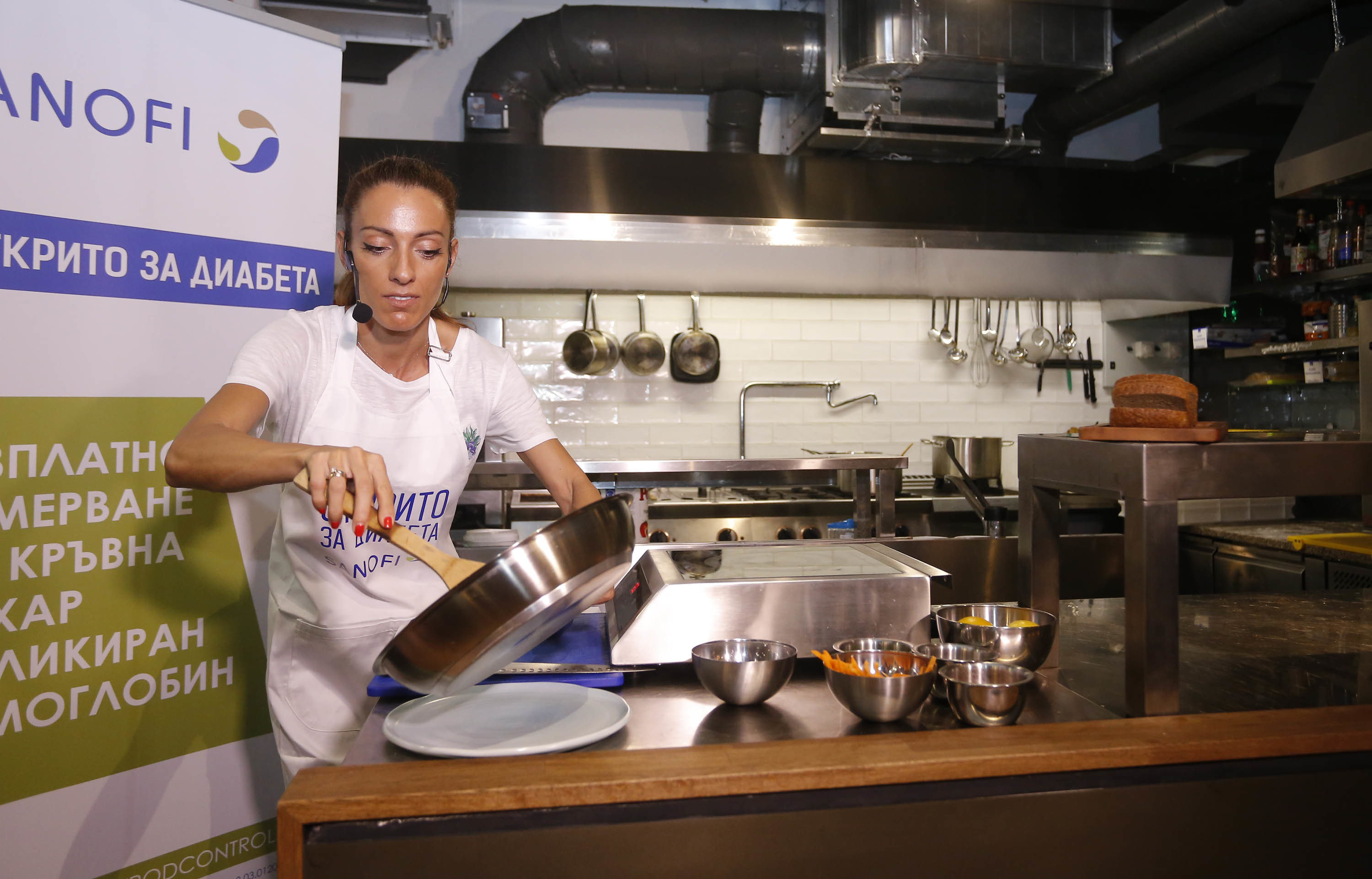 Whenever I can, I support the benefits of sports and healthy eating. This allowed me to enter the "Open for Diabetes" campaign, said our famous sprinter Ivet Lalova.
She has prepared her favorite breakfast, suitable for both a balanced lifestyle and people with diabetes. She has been campaigning for the fourth year. The menu contained scrambled eggs with olives and carrots.
"As a sporting face in recent years, I also have a lot of child sport and its development, and I hope these initiatives will be an example for teenagers," said the athlete. Ivet's recommendation to restaurateurs is to pay attention to the inclusion of carbohydrates and proteins in the menu of meals.
It will be beneficial for people with diabetes to know what they are consuming. In recent years, we have identical recommendations for both people who have diabetes mellitus and for those who are looking for a balanced lifestyle, "said nutritionist Maria Nikolova.
"Daily intake should be at the expense of carbohydrates, chocolates and carbonated beverages.We must include more beans at the expense of meat.The fats are of more vegetable origin, limited saturated fats, trans-fats.The daily regimen should contain more fruits and vegetables.Romania is the most important meal of the day and dinner should be in a minimum amount, "the nutritionist recommended.
November 14 is World Diabetes Day. The "Open for Diabetes" campaign, organized by Sanofi Bulgaria, focuses on prevention, early diagnosis of diabetes and proper disease control. Every year the campaign focuses differently, but the ultimate goal is prevention and early diagnosis.
Studies show that sufficient physical activity and a balanced diet reduce the risk of type 2 diabetes. Each of us can make a successful step towards diabetes by providing daily nutritional items of different food groups – proteins, dairy products, carbohydrates, fruits and vegetables, and reducing food-containing foods and sugar are the initiators of the campaign.
Source link