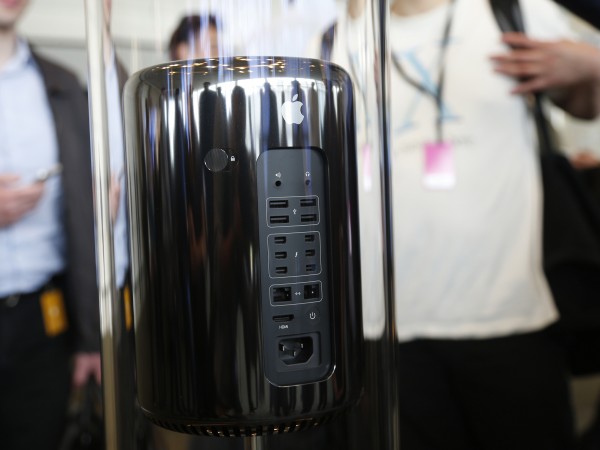 Even before US President Donald Trump asked Apple about a year ago to "start doing damn computers and things in this country," the company had tried to improve its image in 2012 with the slogan "Made in USA" Apple CEO Tim Cook announced that the new Mac Pro will be produced exclusively in the United States, after which "manufacturing" has become a "assembling" of devices in Texas, as in Bahovitsa, for example, we "assembled" of the Chinese concern Great Wall.
In the case of Apple, this meant that most of the components were still produced in China and only assembled in Texas. But even this obviously overestimates local industry capabilities.
According to New York Times, the concern had to postpone delivery of high performance cylindrical computers, as the local supplier could not produce more than 1000 bolts per day even during the trial phase. When mass production began, Apple bought the screws from China, made clear in the material.
Bolt deficiency is just one of several problems that have delayed supplying Mac Pro for months, sources from the New York Times reported. Only in December 2018 the high-performance computer has finally come into the market. The difficulty of building a relatively small number of computers in Texas illustrates what Apple would expect if it relocates a significant portion of its production from China to the United States. Apple has found that no other country can pass China on the scale, opportunities, infrastructure and low costs. Certainly not the United States.
"The opportunities here are just amazing," Apple CEO Tim Cook said at a conference in China in late 2017. To produce Apple products, he needed the best machines and people who knew how to do it "In the United States, we can hold a broad meeting of tool engineers and I'm not sure we can fill a room," Cook said. "In China you can fill up several football pitches with them."
The final assembly of additional equipment in the United States in the future is more than unlikely, not only because of the lack of industrial capabilities in the country. This is a labor-intensive part of production, which is why labor costs play a decisive role. Apple pays not just a local minimum wage of about $ 2.10 per hour, but about $ 3.15 an hour, the New York Times writes. In the US, the company will have to pay for such jobs much higher wages. So Mac Pro will become not only one of the most powerful but also one of the most expensive computers.
Read the full analysis at Investor.bg