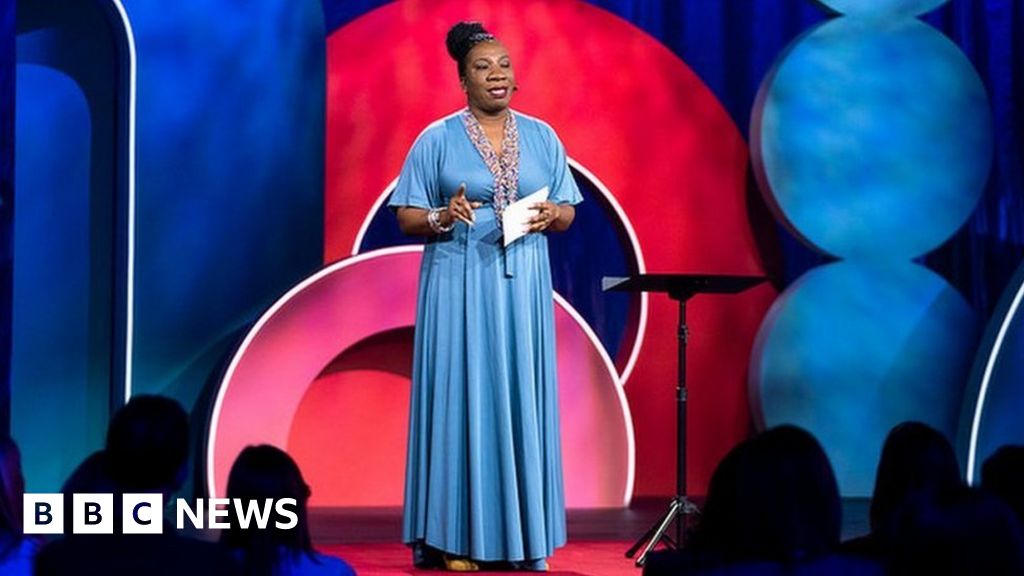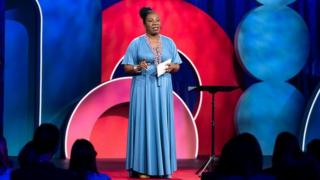 The founder of the MeToo movement said that the campaign against sexual violence, which began more than a decade ago, has become "ubiquitous".
In an interview with TEDWomen in Palm Springs, Tarana Burke said that the witch movement moved the movement as a witch.
"Suddenly talking about moving to those who have survived sexual violence as a justifying conspiracy against men," she said.
"Victims are heard and malignant."
She wanted to go back to her original intention for MeToo when she wrote the words on paper in 2006 as a way to get started with an action plan to do something about the sexual violence she saw in her community.
The phrase last year became a whistleblower marketed worldwide as a result of Harvey Weinstein's Hollywood accusation, but Ms. Burke says she thinks the campaign is neglecting those that have been set up to help.
"My vision for the Me It movement is part of a common vision of seeing the world without sexual violence," she told delegates at the TED (Technology, Entertainment and Design) conference.
"This is a movement about one of the four girls and about one of the six boys who are sexually abused every year and who wear the wounds to adulthood," he says.
Ms. Burke said events such as Brett Kavanaugh were elected to the Supreme Court even though they face charges of sexual abuse – which he denied – that the US political leaders seemed to "get out of the question."
"This movement was called flood time, but for a few days I wake up that all evidence points to the opposite," she said.
She ended her debate with the request that the victims not be forced to survive the trauma by talking about them, and called for the continuation of the struggle against "power and privileges".
"We have to educate ourselves and our children again to understand that power and privileges may not always be destroyed and received – it can be used to merge and build," she said.
Source link