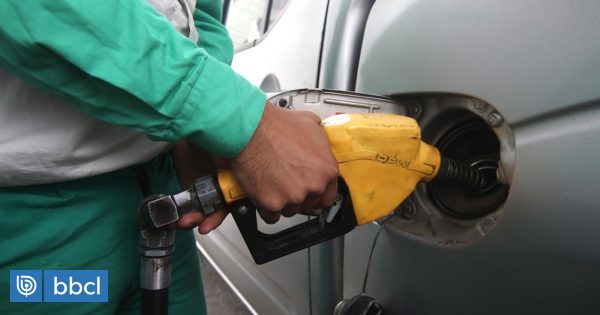 The National Petroleum Company (ENAP)) announced on Wednesday the prices that will register fuel from Thursday to February 6.
According to the state company, a liter of gasoline 93 octane will drop by $ 5.8 and will reach 708.3 pesos, which is the 15th consecutive loss.
The same change was registered 97 octanes, which reached 729.1 pesos per liter in its fourteenth week at a disadvantage. The diesel will also drop by $ 5.8, or 529.9 pesos per liter.
The kerosene, but it will see an increase of $ 3.7 and will reach 496.4 pesos per liter.
From his side liquefied gas (LPG) will mean an increase of $ 6, which will remain at 213.3 pesos.
ENAP explained that "after several days of oil prices being steadily driven, volatility returned to the markets, fears of a possible surplus of products, a slowdown in the growth of the Chinese economy, and the recent IMF projections were key factors in the current context."
"The convergence between US and Chinese presidents, Donald Trumpe and Xi Jinping also helped reduce fears of a possible oversupply of world oil supplies." The market has internalized that there is a possibility that the United States will reach trade agreements with China in the coming days, "they said.
It explains in more detail the reasons behind the report's elaboration and states that "the Agency in particular predicted that the world economy would grow by 3.5%, 0.2% less than expected in October 2018. This economic weakness would be caused in particular by the establishment of US import tariffs from the United States in 2018, which led both countries to engage in a commercial war that has shaken markets. "
"Changes in environmental regulations in different countries have also affected these figures," they conclude.