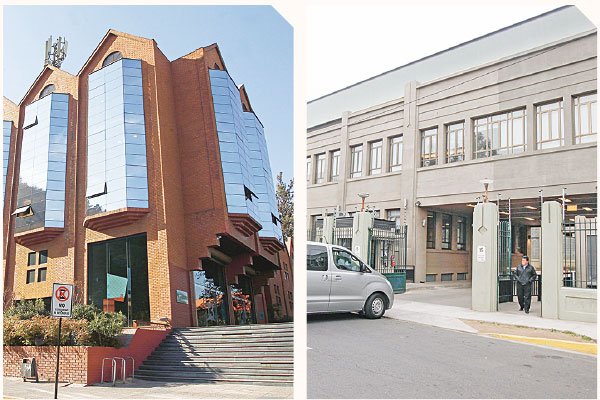 Andrónic Luksic's second quarter profit, with a profit of $ 1,548 million in nine months.
Canal 13 and Chilevisión have seen better economic performance in the third quarter of this year. In the case of a signal linked to entrepreneur Andrónico Luksic, he added a profit of $ 1,548 million between January and September, compared to the losses of $ 7,588 million suffered in the first nine months of 2017. This figure represented the second consecutive half-year period in which the company shows blue data.

In this positive development, the remainder of channel 13 balances 16.4% in revenue by September, closing at a total of $ 58.783 million. The company said the main factors were increased sales of advertising, the extraordinary benefit of plant sales in the framework of the Secuoya project outsourcing plan for the Spanish companies and the transfer of the antenna to Torres Unidas, which has been progressing over a period of four years.
This was accompanied by a better cost scenario, which since September 2017 has decreased from $ 50,987 million to $ 46,685 million in the same month of this year. This reduction of 8.4% "partly corresponds to a different combination of lower self-realization programs and a larger purchase of program packages," the company said.
In relation to end-of-year channel expectations, the channel believes that the trajectory during the fourth quarter of 2018 will allow them to continue to maintain profits even though they warn that their size may be lower depending on the lower dynamics of the observed advertising industry. in the last months.
Chilevisión cut losses by 71%
Chilevisión recorded a 71% loss in its third quarter of this year, down more than one billion pesos to $ 413 million. Red data for the first nine months of this year amounted to $ 7.297 million, down $ 104 million less than the same period in 2017.
The station said the main explanation for this improvement in the July-September period is the increase in current revenues by 21% to $ 14,473 million. "This was the best quarter in the last three years of Chilevision, mainly thanks to the success of our Prime block, which increased 16% in the household and 33% in the business rating." Compared to last year from third to second in the ranking, it is the only channel that has raised the audience's level by 3% in the household rating, "said Anselmo Grané, Chief Financial Officer of Turner Chile.
From these results, the executive officer estimated that they could mean turnover because, according to channel estimates, "the losses could be further reduced in the last quarter of the year".
Source link