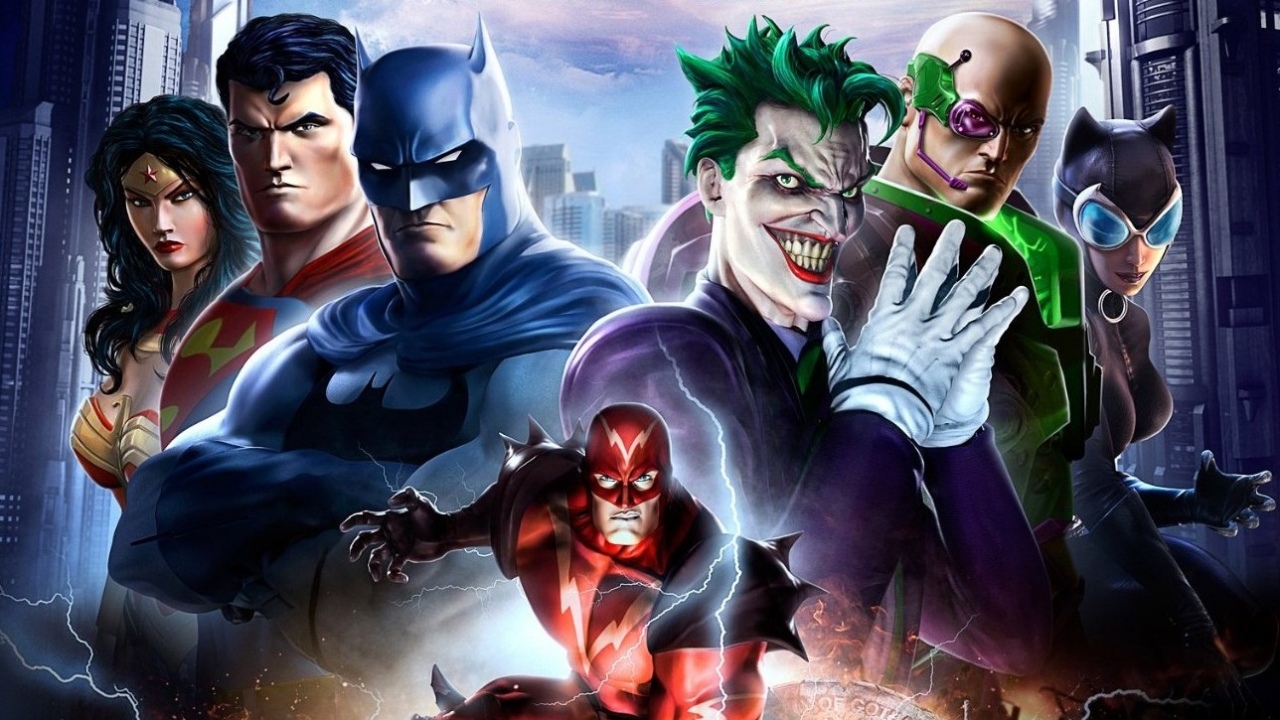 Launched in 2011, it became the most popular MMO superhero.
Games at dawn confirmed the introduction of DC Universe Online in the Czech Republic Nintendo Switch"Production, a role-playing game that has been released on several platforms since its premiere on PS3 and PC in 2011, allows gamers to find themselves in superhero shoes to fight crime along with the main protectors of DC. His launch was dated next summer.
It has been confirmed that there will be no cross match at this point, so Nintendo Switch users will have to fill the streets of Metropolis and Gotham City. After going through the PS3, PS4, Xbox One or PC, this is the first DC Universe Online in the Nintendo Console, a powerful project maker. Leah Bowers, celebrated in the CBR magazine.
"Taking a Nintendo Switch Game is Something That Has Touched My Heart: NES was the first console I really connected to, even though I always linked the brand with its first social games when Switch was launched when I was overwhelmed by the Video Games were presented with a triler in which we see the version of the veteran superhero MMO in the Nintendo Switch.
Mrs: DC Universe Online and Daybreak Game,
var nugg4webedia=''; var nuggrid = encodeURIComponent(top.location.href); var nuggn = 2069349029; var nuggsid = 919551733; var nuggsub ='//webedia-es'; var nuggscr = document.createElement('script');nuggscr.type = 'text/javascript'; nuggscr.src = nuggsub + '.nuggad.net/rc?nuggn=' + nuggn + '&nuggsid=' + nuggsid + '&nuggrid=' + nuggrid; var n = document.getElementsByTagName('script')[0]; n.parentNode.insertBefore(nuggscr, n);
googletag.cmd.push(function() { var g = '/21727618831/3DJuegos/homepage/news';
googletag.defineSlot(g, [[1,1], [728,90], [1008,350], [970,250], [980,250], [980,90], [2,1]], 'dfp-masthead').setTargeting('Pos', ['top']).addService(googletag.pubads());// masthead googletag.defineSlot(g, [[300,250], [300,600]], 'dfp-atf').setTargeting('Pos', ['1']).addService(googletag.pubads()); // mpu atf googletag.defineSlot(g, [[300,250], [300,600]], 'dfp-mtf').setTargeting('Pos', ['2']).addService(googletag.pubads()); // mpu mtf googletag.defineSlot(g, [[300,250], [300,600]], 'dfp-btf').setTargeting('Pos', ['3']).addService(googletag.pubads()); // mpu btf googletag.defineSlot(g, [[980,90], [970,90], [728,90]], 'dfp-footer').setTargeting('Pos', ['footer']).addService(googletag.pubads()); // masthead_footer googletag.defineSlot(g, [[1,1]], 'dfp-thin').setTargeting('Pos', ['thin']).addService(googletag.pubads()); // thin_Banner[624,78] googletag.defineSlot(g, [[1,1]], 'dfp-inread').setTargeting('Pos', ['inread']).addService(googletag.pubads()); // inread googletag.defineSlot(g, [[1,1]], 'dfp-interstitial').setTargeting('Pos', ['interstitial']).addService(googletag.pubads()); // interstitial googletag.defineSlot(g, [[1,1]], 'dfp-oop').setTargeting('Pos', ['oop']).addService(googletag.pubads()); // out_of_page googletag.pubads().enableSingleRequest(); googletag.pubads().setTargeting("console_name", ["pc"]).setTargeting("publisher", ["sony-online-entertainment"]).setTargeting("genre", ["rol","sin-cuotas","accion-rpg"]).setTargeting('game', ["dc-universe-online"]).setTargeting('url_sha1', 'e1032e84896e85f31e7bacc89ef3382cc3120bbd');
if (Krux.user) googletag.pubads().setTargeting("kuid", Krux.user).setTargeting("ksg", Krux.segments);
googletag.enableServices();
if (typeof NUGGjson === "object") { for (var nuggkey in NUGGjson) { googletag.pubads().setTargeting(nuggkey, NUGGjson[nuggkey]); } }
});
(function(n,v,g){o='Navegg';if(!n[o]){ a=v.createElement('script');a.src=g;b=document.getElementsByTagName('script')[0]; b.parentNode.insertBefore(a,b);n[o]=n[o]||function(parms){ n[o].q=n[o].q||[];n[o].q.push([this, parms])};} }) (window, document, 'https://tag.navdmp.com/universal.min.js'); window.naveggReady = window.naveggReady||[]; window.nvg51819 = new Navegg({ acc: 51819 });
!function(f,b,e,v,n,t,s) {if(f.fbq)return;n=f.fbq=function(){n.callMethod?n.callMethod.apply(n,arguments):n.queue.push(arguments)}; if(!f._fbq)f._fbq=n;n.push=n;n.loaded=!0;n.version='2.0'; n.queue=[];t=b.createElement(e);t.async=!0; t.src=v;s=b.getElementsByTagName(e)[0];s.parentNode.insertBefore(t,s)}(window,document,'script','https://connect.facebook.net/en_US/fbevents.js'); fbq('init','494368117634623'); fbq('track','PageView');