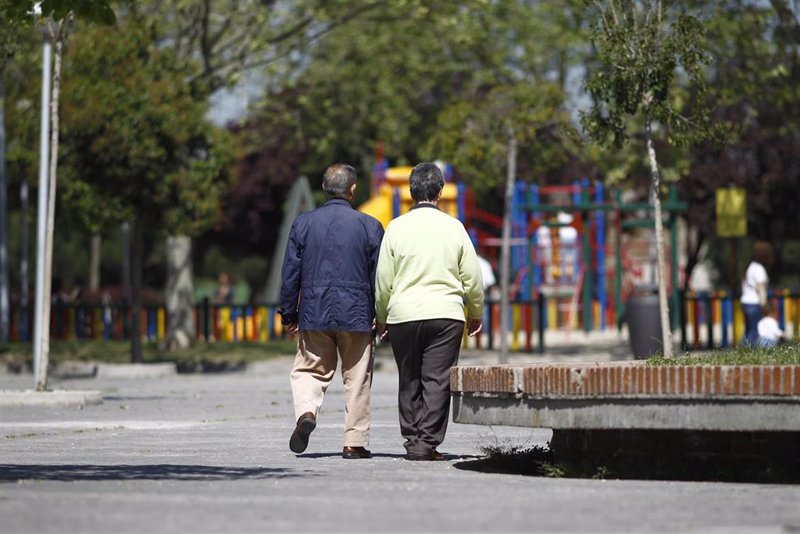 Posted 31.01.2019 14:49:50CET
MADRID, 31 January (EUROPA PRESS) –
Deaths due to heart failure increased in 2017 and did not diminish mortality, according to the Spanish Society of Cardiology (SEC) with data from the National Institute of Statistics (INE).
Specifically, 19,155 deaths resulted from heart failure in 2017, an increase compared to 2016 when there were 17,931 deaths. In addition, the figure for 2017 was the highest since 2008, when 20 241 deaths were due to this cause.
There are "several factors that have not achieved a reduction in heart failure mortality, whereas in recent years it has been possible to reduce the number of deaths due to cerebrovascular disease or acute myocardial infarction," he explained. President SEC, Dr. Manuel Anguita.
The expert has emphasized the existence of related co-morbidities, including age, kidney failure, and lung disease. "There is a marked impact on the increase in mortality due to heart failure," Dr. Anguita.
In addition, it also affects the lack of treatments that improve prognosis of cardiac failure with preserved ejection fraction. There are two types of heart failure: preserved with the ejection fraction and the ejection fraction.
"While there are therapeutic options that improve the prognosis of patients with heart failure with a depressive ejection fraction, the same is not true in the case of heart failure with preserved ejection fraction," Dr. Anguita.
"There is no adequate treatment to improve the prognosis and reduce mortality." To do this, we have to add that this type of heart failure is more and more of a large number of cases, "the expert added.
On the other hand, according to the SEC, some organizational factors of the health system are also related. Although there are increasingly well-established heart failure units, the disease is becoming more common.
This affects 2.7 percent of the Spanish population over 45 years of age, 8.8 percent of those over 74 and is the first cause of hospitalization over 65 years. "Therefore, we need to improve the organization of heart failure assistance focused on models of primary care multidisciplinary units," said Anguita.
Cardiovascular deaths
In 2017, 122 466 people died in Spain due to circulatory system diseases, according to the latest INE data on the causes of death in Spain.
This represents an increase of 2.2 percent compared to the absolute death toll in 2016, the year when a total of 119,778 Spaniards died.
Nevertheless, the percentage of deaths for cardiovascular disease follows the downward trend of recent years, accounting for 28.8 percent of all deaths, although it is again the main cause of death in Spain from cancer, which has a percentage of 26.7, and respiratory diseases that represent 10, 3 percent of deaths.
AUTONOMOUS COMPANIES
The standardized mortality rate for cardiovascular disease in Spain was 238.6 deaths per 100,000 population in 2017.
Ceuta represents a standardized mortality rate due to higher cardiovascular disease, with 342.4 deaths, followed by Andalusia, 309.9, Murcia, 273.1 and Comunidad Valenciana, 266.6.
On the other hand, Madrid, with 177.6, Navarra, 205.1 and País Vasco, with 205.5, have the lowest standardized rates of cardiovascular mortality in Spain.
GENDER GAP IN MORALITY
According to INE, women die almost twice as much as men due to heart failure, because in 2017, 12,201 women died, compared to 6,964 men. The gap in heart failure is also seen in overall cardiovascular mortality.
So, in 2017, more than 10,000 women died than men due to cardiovascular disease. For women, there were 66,286 deaths and 56,180 in males, a difference of 10,106.
President of the French Heart Foundation (FEC), Dr. Carlos Macaya, recalled the importance of controlling cardiovascular risk factors such as diabetes, hypertension, sedentary lifestyle, smoking, overweight, obesity and alcohol consumption.
"We have a lot to improve prevention of cardiovascular disease, in this sense we must emphasize the importance of monitoring a diverse and balanced diet, taking into account that the Mediterranean diet is the one that has shown the most benefits for cardiovascular health and exercising moderate physical exercise regularly," Macaya concludes.