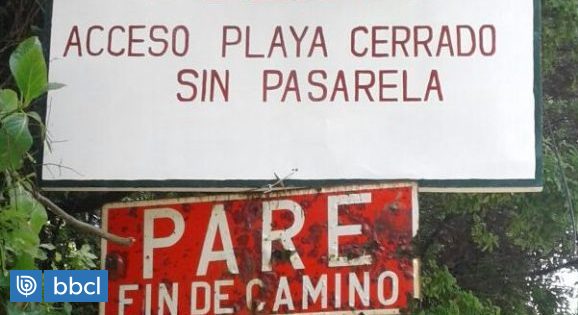 Minister of National Assets, Felipe Ward, launched a national campaign "Do not miss a beach" in Viña del Mar, which calls on people to claim their free access to Chilean beaches, rivers and lakes.
This year, this portfolio has been accepted 314 complaints a ban on access to beaches, concentrated in the areas of O Higgins, Biobío, La Araucanía, Coquimbo and Valparaíso.
This is an increase of 71% compared to the 184 complaints received last year. Of the total number of complaints, there are 27 emblematic cases: lagunar beach Villarrica (Araucanía), Topocalma (O Higgins), Playa Blanca (Coquimbo), Laguna Chica (Biobío), among others.
The Authority recalled that all beach beaches, rivers and lakes are national goods for public use, so the owners of adjacent plots are obliged to give them free access if there is no other public road or road to it.
"We ask citizens to cooperate with this campaign by complaining when it is verified that there is a beach that is not accessible to the public in practice. We want to reduce plans that are currently limited to zero ", noted the owner of National Assets, Felipe Ward.
If a limitation of entry to the beach has been established, it must be reported at the regional level, the regional secretariats of the Ministry of National Assets, the administration, the municipality or the website www.nationalnacionales.cl.
In this activity, Minister Ward announced the next revenue and Bill, which sets penalties up to 100 UTM (almost 5 million pesos), which impedes free access to beaches by the Office.
In order to notify these cases, the identification of the complainant, the identification of the land adjacent to the beach that can be accessed, the identification of the owners, the tenants or the holders of those plots and the design of the land lane as access roads must be submitted.