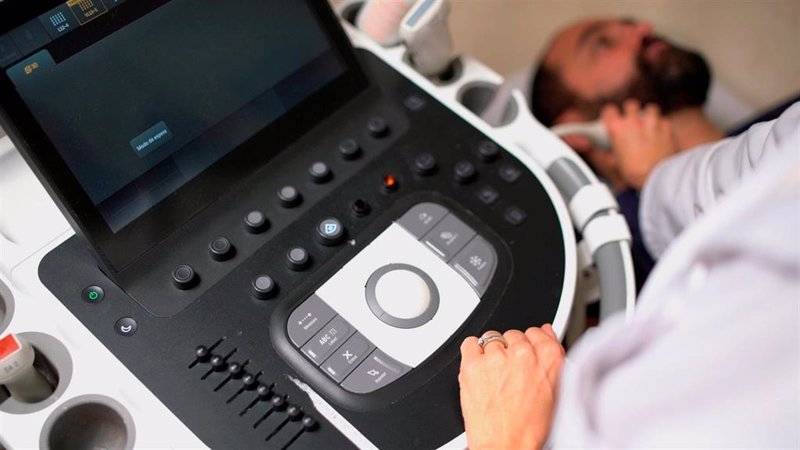 Posted 01/30/2019 04:20:18 PMCET
MADRID, January 30 (EUROPA PRESS) –
Center for Cardiovascular Diseases, HM CIEC, located at HM Monteprincipe University Hospital, has begun a consultation with 3D cardioprevention, the first in Spain, whose technology allows "to integrate the study of carotid arteries and femoral arteries into cardiovascular examinations." Beatrize López.
It is designed for patients with a certain risk factor, from 40 years for men and 50 years after menopause in women, or for family history of early cardiovascular disease such as myocardial infarction or stroke,
It is also recommended in situations that favor early stage atherosclerosis, such as familial dyslipidemia or rheumatic illness.
3D vascular ultrasound allows to quantify the volume of cholesterol, the global load or the amount of atherosclerosis accumulated in the arteries as a direct consequence of damage caused by risk factors and poor cardiovascular habits.
Knowing and quantifying the presence and extent of cholesterol plaques in the arteries allows us to more accurately assess the "real risk that the patient needs to develop a cardiovascular problem in the future and make effective decisions in prevention," Dr. López,
Traditional cardiovascular risk assessments are conducted with an emphasis on classical risk factors such as hypertension, high cholesterol or diabetes, as well as unusual habits such as smoking, sedentary lifestyle and overweight, but it is "very accurate," says Dr. López.
The expert added, "In addition to quantification of atherosclerosis, this technology offers many other options, such as assessing the magnitude, severity and characteristics of its composition in three dimensions of space that provide more complete information."
Dr. López recalled that cardiovascular disease does not hurt and plaques are asymptomatic, so early detection prevents their progression and avoids an "advanced problem when he has already blocked our arteries."