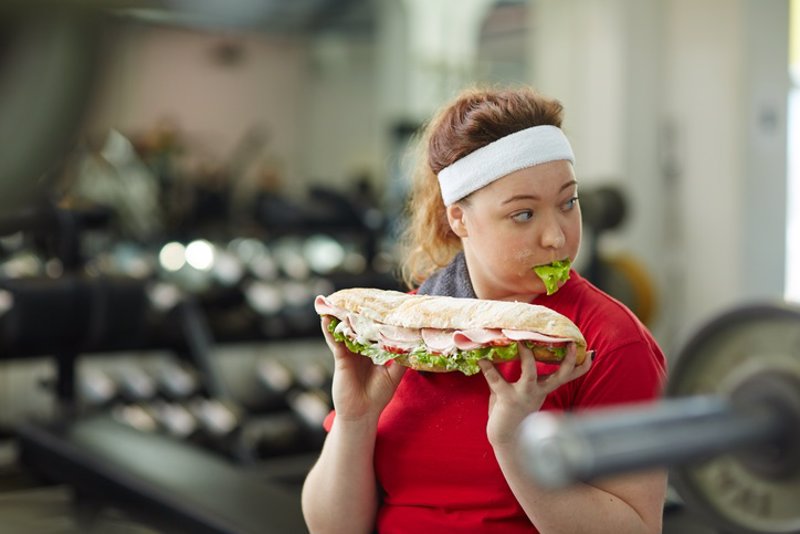 Published 12/02/2019 12:01:39CET
GRANADA, 12 February (EUROPA PRESS) –
Overweight adolescents with low physical fitness have a higher risk of early retirement due to illness, according to an international study led by University of Granada (UGR) and the Karolinsky Institute in Sweden.
As UGR reports in a press release, the results of this study have been published in the Annals of Internal Medicine, a reference to the international medical field.
Researchers watched more than one million teenage men in Sweden for 30 years, also analyzing the "combined effect of low aerobic capacity and high body mass index".
The results showed that both are "independent" risk factors for early retirement due to "chronic or severe illness" such as psychiatric, cardiovascular, musculoskeletal or nervous system.
On the other hand, adolescents with lower risk of early retirement were those with a good physical shape and normo-peso.
Professor of the Department of Physical Education and Sport at the UGR faculty of sport and co-author Francisco Bartolomé Ortega said: "These findings have a significant impact on public health, as they show that maintaining good physical fitness, especially Aerobic skills, also the social and economic impact.
"This is particularly important in Spain, which is one of the world's longest lives, and is one of the countries facing a challenging problem of an aging population," Ortega said.
All of the diseases that led to early retirement were the most common psychiatric illnesses. "One of the most new and remarkable findings of this study is that the risk of a person with very low aerobic capacity to retire due to psychiatric illness is higher than that of a woman with type III morbid obesity," said Pontus Henriksson, the first author of this paper.
Another important finding was that people who had obesity but maintained a medium or high level of aerobic capacity (the so-called "fat but fit" paradox) "had a lower risk of psychiatric illness that led to premature retirement had a normal weight (body mass index between 18.5 and 24.9 kg / m2) but had a low aerobic capacity. "
One of the main limitations of the study is that it was done only in men, so it is not known whether the study findings are directly extrapolated to women, although there are further studies that have found that the predicted value of aerobic capacity in future illnesses is consistent in both sexes.