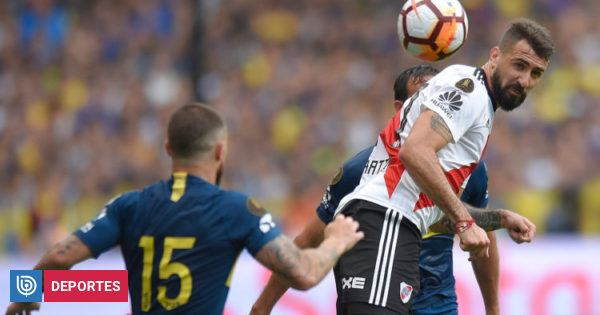 Did you find an error?
tell us
ARCHIV | Agence France-Presse
Despite the fact that CONMEBOL confirmed the Copa Libertadores 2018 final between River Plate and Boca Juniors will be played on December 9 at the stadium Santiago Bernabeu in Madrid, the box "Xeneize" unambiguously rejected the decision.
"At the discretion of the Conmebol Disciplinary Court, Boca Juniors says he does not have the same arguments and considers them to be clearly in contradiction with regulations and jurisprudential precedents for which the resources that corresponded Board of Appeal Conmebol and finally before Arbitration Court of Sport ", reported through a statement posted on social networks.
The letter goes on to state that "the club insists that, after it was proved with convincing evidence, a brutal attack on the school microclimate suffered on 24 November 2018 near and at the entrance gate of the Monumental Stadium, there is no sanction other than that required in our presentations ",
In addition, the statement states that "the main objective of Boca Juniors must still comply with the Conmebol rules known to all the clubs which play in the Copa Libertadores de América, in particular under Article 8 (1) and (2), Article 13 (2) (B), (e) and (f) and Article 18 (I) of the Disciplinary Code, Conmebol, with regard to the seriousness of the conduct and the recidivism of the club organizing the ",
Finally, the letter states that "Boca Juniors requires that the decision be in compliance with the regulations and applied to all clubs in the same way, while at the same time ratifying that it exhausts all forms of judicial cooperation ",
In this way, the "Party of the Century" remains suspended and plays out of the court. }}
Press Release ? https://t.co/MU5QW2Kms1 pic.twitter.com/mKDII4k2u7

– Boca Jrs. Officer ?? (@BocaJrsOficial) November 29, 2018