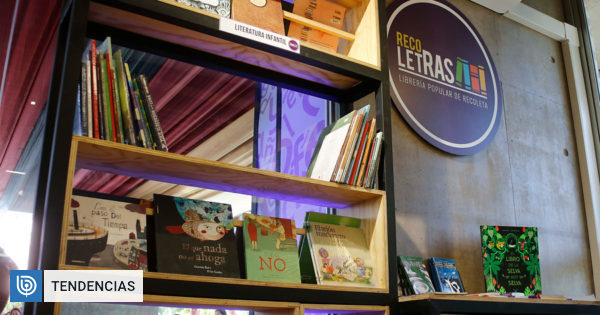 Four days after the inauguration Recoletras, the "popular library" of Recoleta, new details of an unprecedented community initiative to offer books with discounts between 30% and 70% compared to market values.
Up to now, the store offers more than 6,500 titles on their bookshelves, from reference books (dictionaries, encyclopaedias, teaching texts) to fictional novels and literary sagas G.R.R Martin, passing through "secret stories" Jorge Baradit and a local bestseller Veteran of three wars from Guillermo Parvex, for example.
However, after the debut of the bookstore, a logical question arises between his suspect: What are the titles offered? José Luis Moncada, manager of Recoletra's administration, has clarified doubts in dialogue with Culto.
"We have a committee where we can choose a variety of possible. Mayor, councilors, people from the university (Open of Recoleta), Pedro Lemebel Library, etc. Participate., said the municipal clerk.
Although the authors Recoletras they differ in their political thinking (there are books from Luis Corvalán, former Secretary General of the Communist Party, even Roberto Ampuero, current Chancellor Sebastian Piñer) emphasizes one detail: the complete absence of publications your own help, including those from Deaf Pilar,
"We believe in organizing people, in a community organization, more than I do, I will do everything", explained Moncada.
In the same publication, part of one of the future business plans is more advanced: enabling customers (residents of any village in Chile, not just Recoleta) can order books they want to buy.
Recoletras opened on Monday, and in two days it recorded income from 4 348 965 pesos through the sale of the company 289 books, only in cash. The municipality expects to increase interest in the coming weeks, when textbooks and academic texts are offered in their shelves.