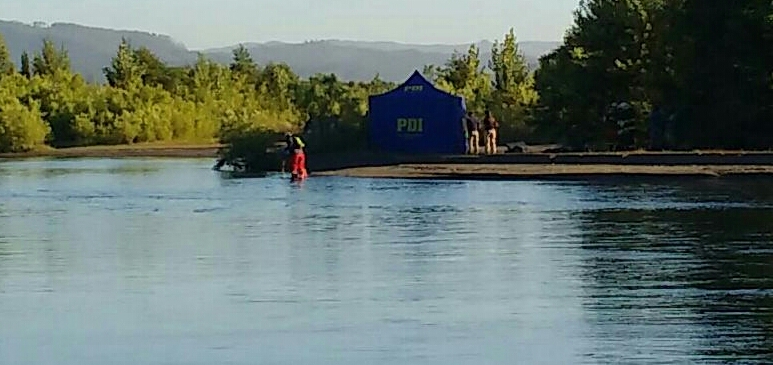 Photo: Carolina Echagüe M.
In the waters Bío Bío, at the height of the Oriente Football Club in Chiguayante, Bone was found.
The presence of the body was reported around 6:00., went to the personal site of a specialized PDI brigade together with Gope staff.
The Governor Robert Contreras, said that "maybe a low-level river could detect the existence of these remains, and we expect a specialized PDI team to individualize the person."
Meantime Prefect Jorge Sánchez from PDI, has suggested that the private who bathed in the industry has discovered remains. Before that, "The murder brigade went in to get scientific information, to set dates, sex, and if it's one of the people who are missing. "
And he specified that the find appeared in "a small uprising of the Earth's masses, suggesting that it could have been dragged, or that by lowering the water level the body appeared."
In addition, they have made it clear that the place is difficult to access.
The identity of the person could be delivered in a few hours.
The authorities do not exclude that the body corresponds to the missing girl from September 25 Tamara Zurita.
New history
According to preliminary information, it was confirmed that the body corresponds to a woman and the date of death is from four to five months.
Commissioner Jorge Abatte of the Brigade Killing said the remains are young women aged 20 or 30 and that third party involvement is ruled out for the time being.
"So far, according to the skeleton survey, there is no obvious traumatism," he said.