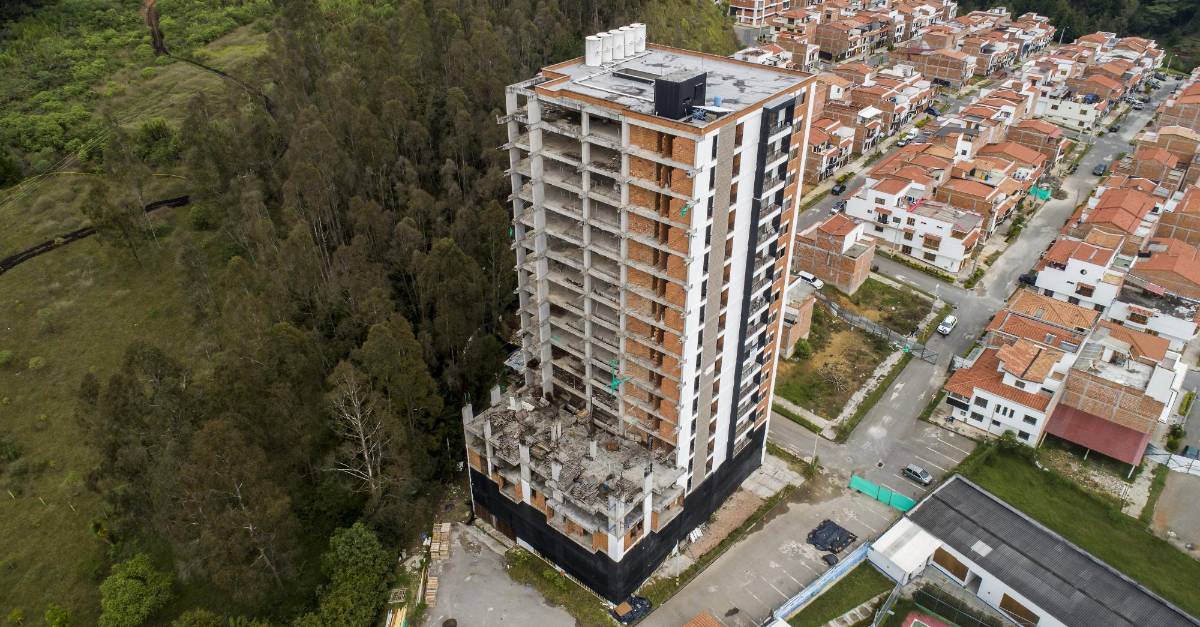 The next Friday, May 3 at 10:00 am, the demolition of the Altos del Lago building will take place in Rionegro, the municipal administration announced.
There are some precautionary and safety guidelines for the development of the event for those living or working in the area near the property, as the sector will be evacuated from 6:00 am.
From then on to 13 o'clock. Roads will be closed so people are not allowed to enter the circuit. It is also recommended to secure doors and windows and to store vehicles in a sheltered place due to process dust.
It is recommended to evacuate pets if possible or leave them in a safe room. If birds are in cages, they should be protected for greater protection.
If any neighboring property suffers any damage, it can be reported through WhatsApp line 314 465 43 76, which will be allowed for this purpose for three business days.