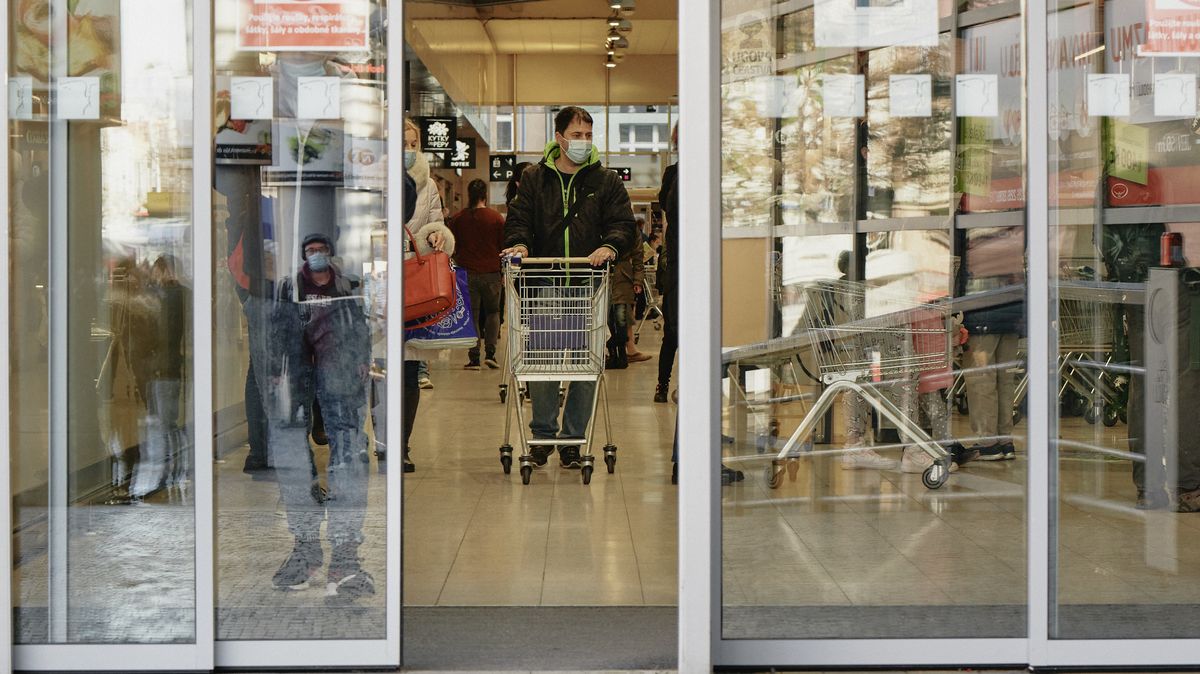 The Minister of Industry and Trade Karel Havlíček (for YES) intends to present changes at Friday's government meeting concerning the current measures in stores. "Friday is the first date when we switch from mode five to mode four. I believe that the changes I am proposing are logical, "Havlíček told Seznam Správy.
From Wednesday, the number of people in open shops is limited. So far, there can be only one customer on an area of ​​15 square meters, which could change. "The restriction will remain, but it will affect two people on 15 square meters. I believe that from an epidemiological point of view, the current restriction is not necessarily necessary, "Havlíček thinks.
Due to the new measure, stores cannot serve as many people as during normal operation, which is another reason for Havlíček to increase the number of customers in stores. "I have to defend the interests of the economy, because why deprive sellers of 20 to 30 percent of turnover," said Havlíček.
Although queues only formed at some stores on Wednesdays, traders warn that due to Sunday's closure, long lines of customers could be formed at the entrances, especially on Saturdays. That is why Havlíček is also considering opening grocery stores throughout the weekend. "We propose to open again on Sunday, which makes sense given the current dosing of people into stores, even though Sunday had its justification, but it was at a time when 15,000 people were infected every day," said Havlíček.
At the same time, Havlíček wants to propose the pairing of the opening hours of shops with restrictions on staying outside, when the new limit for a permitted stay away from home will be the fourth hour in the morning to eleven o'clock in the evening.
The government only approved the regulation on a limited number of people in stores on Monday, so retailers only had one day to prepare for the measure. The big chains agree that such a short time is insufficient for them, so they had to regulate the number of customers, for example with the help of shopping carts.
In this way, for example, Globus, Kaufland and Lidl solved the situation. "As a temporary solution on Wednesday, November 18, we chose to limit the number of shopping carts according to the area of ​​the shopping area of ​​the hypermarket," said Globus spokeswoman Lutfia Volfová.
"The situation is new for everyone and we are doing everything we can to ensure the smooth operation of our stores. We have reduced the number of trolleys and baskets and we ask customers to enter the stores only with them, "said Renata Maeirl, spokeswoman for Kaufland.
In this case, however, mothers with a pram or people with disabilities, for example, may have difficulty shopping. That is why Havlíček wants to solve this problem as well. "We just want to clarify that, for example, a pram can be counted as a wheelchair and my mother does not have to have it," Havlíček explained. Maeirl said she was trying to solve similar cases in Kaufland operatively.
Source link