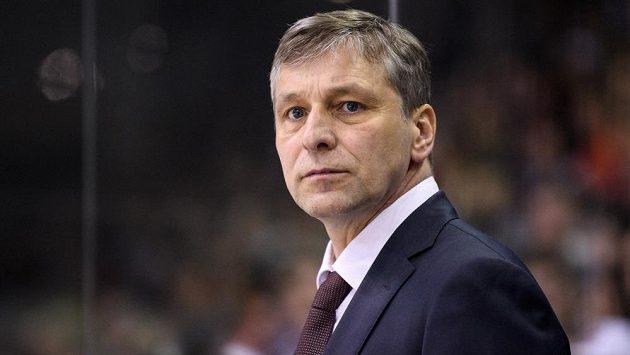 Goalkeeper Dominik Hrachovin with 35 successful interventions participated in KHL for the victory of hockey players Barys Astana on Novosibirsk ice 2: 1 in overtime. Other Czech goalies Dominik Furch from Čerepovka and Alexander Salák from Jaroslavle helped to win on Monday. Yekaterinburg leader without injured goalkeepers Jakub Kovář lost 2: 5 in St. Petersburg and suffered only the second defeat in the season. 17:00 Cherepovec – Vladivostok, 17:30 Dinamo Minsk – Chelyabinsk, Omsk – Chabarovsk, St. Petersburg – Ekaterinburg, Spartak Moscow – Magnitogorsk, Vityaz Podolsk – Jaroslavl.
Pea collected only in a double weakening. In the 30th minute, two players of the Kazakh team were eliminated to 1: 1 by Dmitry Sajustov.
Another chance Novosibirsko Pea caught. He had to fire mainly in the second period, when 22 missiles were shot. Barys won the 64th minute Curtis Valk.
Astana won the ninth of the last ten matches and is the third in the Eastern Conference. Novosibirsk suffered the fifth defeat behind and is the worst team of the competition.
Čerepovec after a series of four defeats defeated Vladivostok 2: 1 after separate raids. Furch captured 20 shots in the match. Salak celebrated Jaroslav 4: 2 on the ice of Vitiazu, whose players sent him only 18 shooting attempts.
Janda's win as a birthday present
Ekaterinburg lost to St. Petersburg with 0: 5. Vladimir Sochatski's blacksmith's colleague surpassed three times Maxim Karpov. Avtomobilist lowered two goals in the final three minutes.
The former coach of the Czech Republic, Josef Jandač, could celebrate the hard-won victory next to 50th birthday. Magnitogorsk won 5: 4 on Spartak's Moscow on a separate raid.
At the beginning Metallurg led 2: 0 and 3: 1 thanks to three interventions of Nikolai Kuljomina, who managed the hattrick in 15 minutes and 43 seconds. This was faster in KHL history than two players. The record holder is Fin Niklas Hagman, who in the 2014 Jokerit Helsinki against Nižnékamsk scored three goals in 13 minutes and 36 seconds.
Spartak, however, turned to 4: 3 and defeated Magnitogorsk in time 59:48 Viktor Antipin. Only the first executioner Pavel Varfolomejev succeeded in the shot.
Continental Ice Hockey League:
Novosibirsk – Barys Astana 1: 2 in away
Čerepovec – Vladivostok 2: 1 after Sam. raids
Dinamo Minsk – Cheljabinsk 3: 1
Omsk – Chabarovsk 3-0
St. Petersburg – Ekaterinburg 5: 2
Spartak Moscow – Magnitogorsk 4: 5 after Sam. raids
Vítaz Podolsk – Jaroslavl 2: 4.