BRNO When the detectives began mapping and uncovering the connections between Brno politicians, officials and entrepreneurs a few years ago, they called their searches distinctively: Sewer. This is the name of the operation that the investigators launched at the end of last week. Nine accused people have been trapped in the police network, five of whom are in custody.
<! –->
YES excluded Švachul and Liškutina, they are accused of corruption at the Brno City Hall
Last week's arrests were only the first phase of the case, according to LN's information, and it is likely that the next round of operation will be triggered after interrogations of the already accused and detained.
At the beginning of the search, Saman El-Talabani, an Iraqi-born businessman from Brno, was a figure associated with the local underworld. Years ago he constructed the story of being bullyed by high-ranking police officers Robert Šlachta and Richard Ohnoutka. Officers reported at GIBS. Since then, Talabani has been under the scrutiny of police officers and they have come across a suspicious network of businessmen. In addition, LN found that Talabani, being freed, was now talking to the detectives. However, Talabani's attorney Robert Scigiel refused to comment on LN's investigation: "I am bound by secrecy."
Corruption at Brno City Hall. So far, five binding proposals have been made
The police are searching for corruption in public tenders in the Brno-střed district and at the same time examining the circumstances of the toll tender. The raid also affected the operator of the toll system Kapsch, the antimonopoly office and also the ANO government movement, as two of his former politicians are in custody and Jaroslav Faltýnek, the first deputy chairman, is suspected of trying to influence the antitrust decision.
So far it has been believed that Faltýnka has been following the toll tender since the autumn of 2017. However, according to LN sources, the investigators have spent a longer period of time, roughly from Christmas 2016, on the head of the Group and politicians at the Brno-střed office.
The police ended their intervention at the Brno City Hall. The plaintiffs propose to bind five actors in the case
According to sources of close investigations, Stoka was one of the largest anti-corruption operations in the history of Czech criminalistics. The latest technologies were used in the investigation. The police got some of the evidence through remote laser wiretapping. There were sixty working groups in the field, some of which were ten. Over five hundred people in different locations in the country were involved in the intervention.
Given the scale and number of criminologists involved, it seems incredible that nobody has disclosed the intervention beforehand. Not only were the detectives worried about the operation. Nervousness was also caused by the fact that they had been kissed by the ANO politics.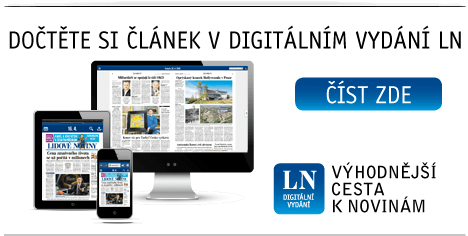 <! –->

Source link