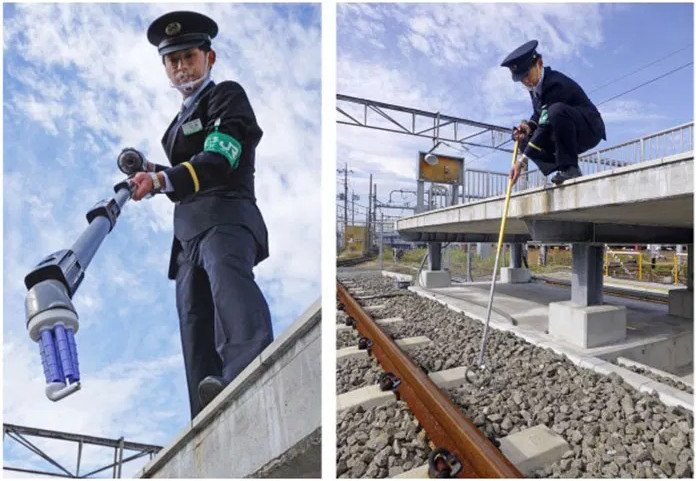 Do you ever get wireless headphones out of your ears? If it happens somewhere on the street or in nature, you have a great chance to find the handset and not cause a loss. However, if your handset falls into the track when boarding a train or subway, you have a problem; trying to free yourself is very dangerous and you risk much more than just losing your headset.
The Japanese invented a headphone pick-up
While this may seem like an uncommon problem in our region, the East Japanese rail company JR East apparently has more experience rescuing wireless headphones from the track. Until recently, its employees were equipped with a mechanical tool that could pick up small objects from the area under the platform, but it was difficult to manipulate. For this reason, the Japanese railways, together with Panasonic, have developed a special "vacuum cleaner" designed specifically for picking up headphones from the tracks. According to the first tests, working with it is significantly faster.
Improper installation … It is difficult to support headphone lines (since the "news zero" broadcast on October 20, 2020)
In addition, it does not only solve this problem in Japan. It is said that so many headphones are found in the New York subway track that its operator is even considering adding a warning to the station report so that people can take their headphones out of their ears when getting on and off the set. It often happens that unfortunates start to look for their stones from the tracks, thus endangering their lives. New York subway employees prevent these intrusions into the track and collect lost headphones at the end of each day.
You could be interested in…
Review of Realme 7: the middle class has a new challenger