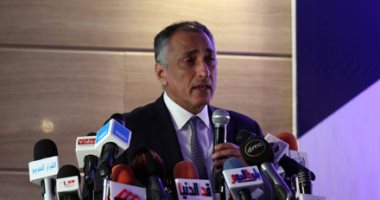 Beltone, a bank investment bank, said the central bank's decision to stabilize interest rates was in line with its expectations as it did not expect fears of a recent rise in inflation, as seasonal factors are expected to be lost, especially since core inflation remains relatively stable, less than 10% Statement of the central bank, which expects to contain major inflationary pressures, because its growth over the past two months has been caused by the temporary nature of the supply crisis in relation to vegetables.
The central bank's monetary policy committee decided on Thursday that the balances of overnight deposits and overnight loans would remain unchanged at 16.75%, 17.75% and 17.25%, and maintain the credit and discount rate at 17.25%.
Beltone added that during the fourth quarter of 2018 he did not expect inflation to remain in the target range of the central bank, despite the slowing of interest rates on a monthly basis. At the same time, the Central Bank of Egypt said that current interest rates kept the inflation rate below 10% until the measures to reduce the budget deficit.
In his opinion on interest rate stability until the second half of 2018, Beltone argued that Treasury yields were rising steadily before interest rates were cut, regardless of the direction of interest rate policy.
Beltone has also maintained revenue stability above 19%, which will attract investment in Egyptian fixed-income instruments between tightening monetary policies in emerging markets.
Source link