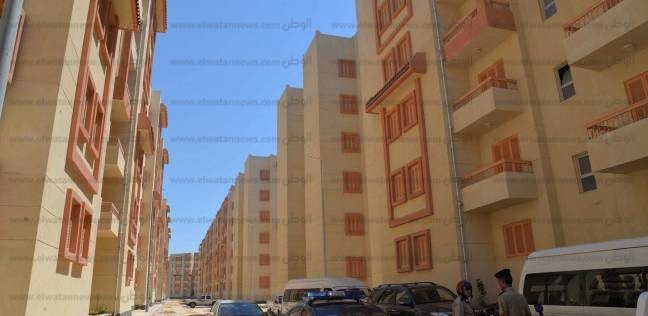 Residential units of Janna's luxury housing project, launched by the Ministry of Housing, have become a strong demand.
The ministry announced on Friday that it booked 3,992 residential units electronically on the first day of the Janna luxury living project.
The Paradise Project is located in a luxury housing category, in areas from 100 to 150 m 2, in cities: "October 6, Sunrise, New Damietta, Sheikh Zayed, Obour and New Minya".
Notice of the initiation of data seizure has shown that units remained within the project within the first hour. Tarek Al-Sebaie, vice-chair of the New Business and Real Estate Administration, said Sheikh Zayed City 912 was completely exhausted at the first hour of the reservation.
It is noteworthy that housing units in Sheikh Zayed are the highest price in the Jannah project and an average cost of 11,000 pounds, the size of units ranging from 100 to 150 and from one million to 300 thousand and even one million and 700 thousand pounds.
"Includes 7 thousand pieces" .. Conditions for booking apartments "JANNA" project for luxury housing
According to the ministry, the reservation process continues for those who have already recorded their data on the website and paid the introductory information, and by Thursday night, December 13 is scheduled to have priority booking on the website and booked 453 units in New Menia, leaving only 75 units. In addition, 1493 units were booked in the city on October 6, and 1195 remained. During the day, 443 units were reserved, 451 units were transferred, and 240 were in the new Damietta.
Read also:
After being submitted to a reservation .. 5 differences between the units "Paradise" and "social housing"
Messages you may like