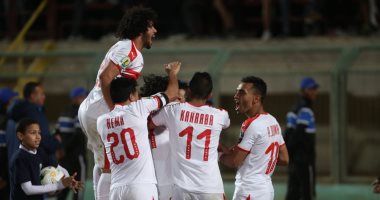 Zamalek scored the first goal with a clear coastal star by electrifying in the 36th minute of the match, which currently meets at Borg El Arab Stadium, in the Confederate semi-finals.
Goalkeepers: Mahmoud Jensh, Defenders: Hamdi Al-Nqaz, Mahmoud Alaa, Mahmoud Al-Wensh, Abdullah Gomaa, Center: Tariq Hamed, Mahmoud Abdel Aziz, Ibrahim Hassan, Obama and Kharba.
Goalkeeper: Makram Al-Budairi, Defense Line: Saddam Bin Aziza, Mohammed Omar Konati, Ziad Bogtas, Wagdy Ksharida, Center: Karim Al-Awadhi, Maher Al-Hanashi, Muhammad Amin Bin Omar and Ihab Al-Masaki. Sheikhawy.
Source link