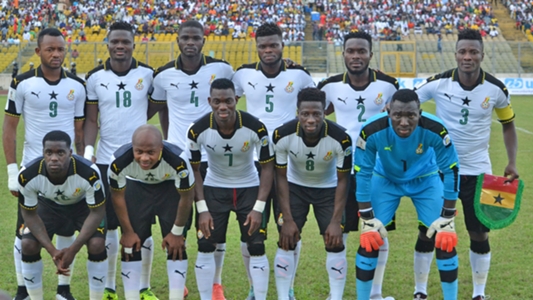 Exclusive: A former player believes that black stars will overcome Walias in a crucial product
Former Ghanaian international Yaw Acheampong believes that Black Stars will defeat Ethiopia in the Cup of Nations Cup Qualifiers in 2019 on Sunday.
After two games, the Black Stars boast only three points, and for the first time in twelve years they can avoid the competition, but Acheampong hopes to win.
"I think the team that the coach called after this game is definitely a win, football can be anything but I believe that Ethiopia can not shock Ghana on Sunday," he said.
"Andre and Jordan Ayew are back and Asamoah Gyan is a good fit so we have a hard attack that can score a goal and win the game It is simply unfortunate that Kwadwo Asamoah could not make a trip due to injuries but the remaining players will manage the game without him, because they are on the right track.
"These players have been together for so many years, so we will see good football and goals on Sunday, and Ghana will continue to qualify for the tournament despite a slow start in qualifying," he added.
Acheampong, who is now a trainer, won 18 caps with Ghana and was part of a team that participated in 1994 and 1996, Afcon.
Source link