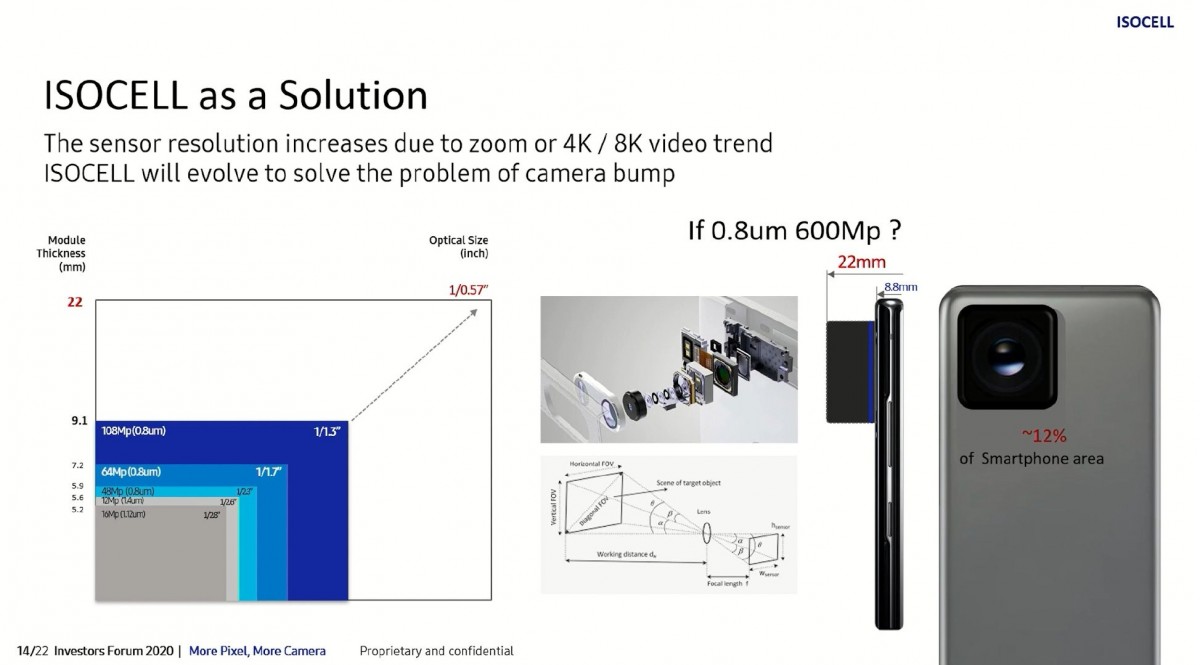 According to a tipper who has a very good connection with Samsung, the company is working on a 600MP camera. And to prove his point, he shared a film that obviously comes from a presentation. In short, there is no reason to distrust him.
The image reveals a lot, for example, because 4K and 8K video recording is becoming commonplace, Samsung wants to offer a much larger sensor that will allow extremely close video without losing quality.
However, it must solve a serious problem. And it's not from the impact of the camera, which is estimated to protrude by 22 mm.
Samsung really makes 600MP sensors! pic.twitter.com/vGgsfxsGGh

– Ice Universe (@UniverseIce) December 5, 2020