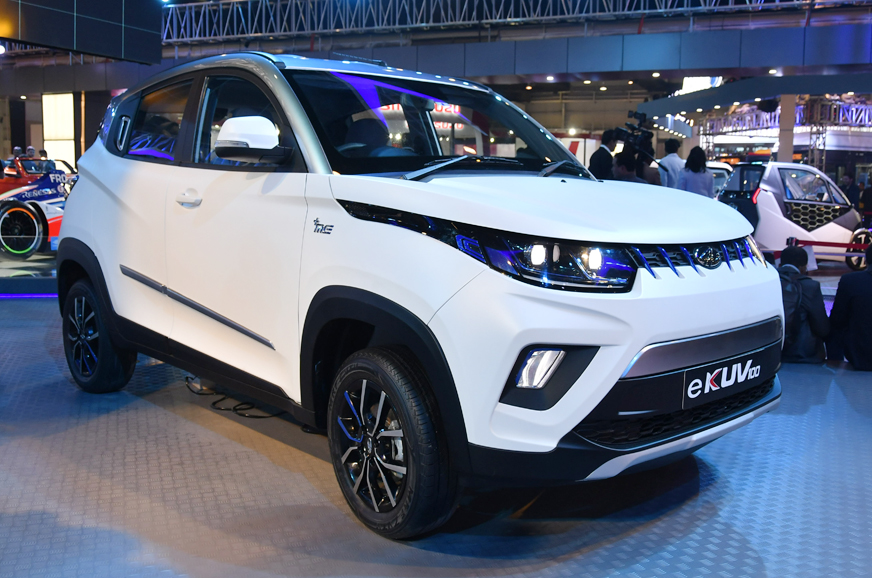 15th November 2018 1:06 hod
Introduced at Auto Expo 2018, eKUV100 is ready to be another new Mahindra electric quad. S201 will be launched in the first half of 2020.
Mahindra & Mahindra has announced that by mid-2019 it plans to launch the KUV100 into our market. The eKUV100 concept was introduced at the Auto Expo 2018, among various other EV models from Mahindra Electric.
"We are launching the ecuV roughly in the middle of next year and we will introduce the electric version of the S201 in the first or second quarter of the calendar year 2020," said Pawan Goenka, Managing Director Mahindra & Mahindra, Q2's results for FY2019. Notably, Mahindra is preparing to launch a model of the model called the XUV300 powered by an internal combustion engine for several months
Although the eKUV100, introduced earlier this year, was equipped with the same 30 kW (41k) engine and lithium-ion battery as eVerito, it could get an updated engine and battery at the startup time. The concept was over 140 km and came with a volunteer fast charging that could pick up the battery to 80 percent in less hours.
Last year, the carmaker revealed that it is developing high-performance electric drives with a power output of 90 to 165 kW (120 to 204 hp) and also works on high-density batteries. They also said that the electrified version of the KUV100 hatchback could reach 350 km within the Environmental Protection Agency (EPA) test cycle, a maximum speed of 186 km / h and a 0-100 km / h time of 9 seconds.
The eKUV100 can also be offered with connectivity options such as remote diagnostics, smartphone connection, cabin pre-cooling and position monitoring. It could even have a user control tracking feature as it was present in the model that was introduced at Autoexpo 2018.
See also:
The Mahindra S201 will be launched in the first half of 2020
The Mahindra Scorpio S9 was launched at Rs 13.99 lakh
Mahindra Alturas will be exhibited at sales offices from November 26