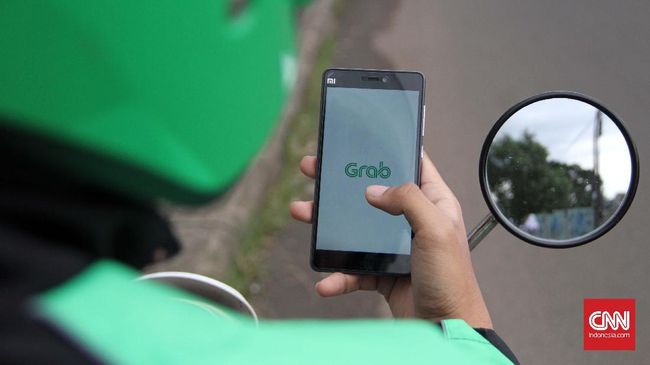 Jakarta, CNN Indonesia – Protests that occurred during the last two weeks before the office Grab it Indonesia indicates the strong desire of partners to request a change in the account blocking system (suspend) that is already running. This expression does not occur only during demonstrations, but also in partners CNNIndonesia.com meet in the field also want the same thing.
They explained they felt they were at risk suspend. Automatic system suspend so-called partner damage because it does not apply in both directions.
Petrus Manurung, one of Grab's driver's partners, hopes to provide a transport service company online the attacker can conduct a bidirectional check to freeze the bill.
"Do not be one-sided, sometimes Grab's boss does not want to know, just one-sided order with me (consumers) they make strange complaints. Maybe today paused "Petrus said in an interview in Tangerang on Thursday (11/15/18).
Petrus explained that Grab Indonesia is paying more attention to customer satisfaction today. He wants to pay attention to the rights of the partners about the system suspend.
"Sometimes consumer complaints immediately responded. But if we complain, it's not possible, "said Petrus.
Suwanda, one of Grab's partners, also operating in Tangerang, said the system is fair or not suspend pay according to partner events. Yet he sometimes denies suspend unilaterally for no apparent reason.
"Because of all the risks we get, we must have a cause, we know the cause," Suwanda said.
Another partner Grab, Ubaidillah, expressed his support suspend party accounts that prove they are violating the Code of Conduct. But Ubaidill wants Indonesian Grab to be more selective and to carry out in-depth investigations before punishing drivers accused of blame.
"First, it must be. Do not go straight suspended, if you can first report, "said Ubaidillah.
Though under threat suspend, Ubaidillah has admitted that it is currently working comfortably with Grab Indonesia. He did not even rule out the possibility of transition applicator other if affected suspend bad target.
"If the account can not be reopened, it is possible," said Ubaidillah.
Catch Indonesia said it denied it suspend unilaterally and without notice. Although there have been two demonstrations, Grab Indonesia still states that it is not possible to open a partner account that has been suspended.
"We have given explanations from their side (the driver) and if the evidence confirms that they have not committed a violation, suspend it may be reopened, "the Indian Head of Public Affairs, Tri Sukma Anreianno, said in an official statement Wednesday (11/14).
Three explained suspend applies if the partner violates the rules companies.
"Stop will only be done if the action violates the driver's ethical code, for example, the driver's partner uses a fake GPS application, annulment (cancel an order) speed high, or get serious complaints from passengers, "said Tri. (gfs / fea)