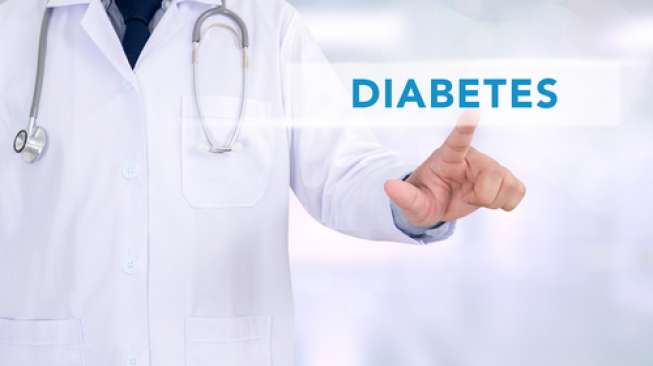 <! –
->
Suara.com – EPIDIAR study in 13 countries with a large Muslim population in 2001 showed that at least 79% of people with diabetes were fasting, at least 15 days during Ramadan.
At the same time, a study using 12,914 of these samples revealed a risk of hypoglycaemia in patients with type 2 diabetes mellitus (T2DM) increased 7.5-fold during the month of Ramadan.
Hypoglycaemia is a blood sugar level that is below the normal level that is less than 70 mg / dl.
The same was revealed by the Chair of the Department of Endocrinology and Diabetes, Al Hada Armed Forces Hospital, Saudi Arabia. Dr. Saud NM Al-Sifri in Live Webinar: Managing Diabetes During Ramadhan Lent, attended by over 500 healthcare professionals from seven major cities in Indonesia on Saturday (Jakarta, Surabaya, Samarinda, Medan, Malang, Yogyakarta and Semarang) 2019).
Therefore, it is important that patients with DMT2 consult a physician to get proper fasting recommendations to control blood sugar and prevent hypoglycaemia.
"The treatment of diabetes in Ramadan is very important. Starting with a selection of therapies that are adapted to the patient's condition, they monitor routine blood sugar levels and recommend treatment for diabetes," he explained through a press release received by Suara.com.
Prof. Dr. The use of the DPP4i therapeutic classes has shown a low risk of hypoglycemia in diabetic patients who have been fasted during Ramadan. This is a good and safe treatment class for T2DM patients
Based on the results of nine study compilations of T2DM patients who were fasted during Ramadan, the treatment class of DPP4i was also shown to be better in reducing the risk of hypoglycaemia compared to sulfonilure having equivalent levels of efficacy.
"The DPP4i therapy class also does not require dose adjustment and administration time during the month of Ramadan, so patients with DMT2 are more comfortable with fasting," he said.
Another study, Prof. Dr. Saud showed differences in DPP4i treatment results compared to sulfonylureas. Aravind SR in 2011, with an observation method, showed that 20% of 1,378 patients with T2DM had hypoglycemia when consuming a sulphonylurea in a fasting month.
The study then continued in 2012, when Aravind compared the consumption of DPP4i treatment classes with sulfonylureas.
The study shows that the use of DPP4i therapy classes in T2DM patients has been shown to reduce the risk of hypoglycaemia by up to 50% compared to sulfonylureas.
Medical Affairs Director Merck Sharp & Dohme (MSD) Indonesia, dr. Suria Nataatmadja said that in controlling blood sugar and preventing hypoglycaemia, T2DM patients are asked to consume foods that slowly release energy, such as grains, brown rice, low fat dairy products, and beans at dawn, and break rapidly. .
"In addition, avoid foods that contain high levels of saturated fat, increase fluid intake during hours without starvation, and most importantly, see your doctor to get recommendations for diabetes during the month of fasting," he concluded.