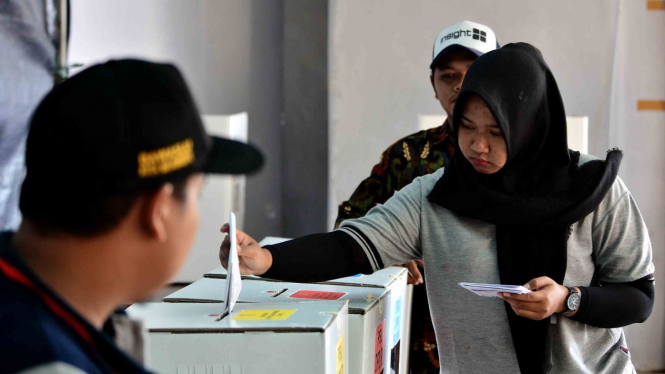 VIVA – Voter turnout at 11 polling stations (TPS) in Jakarta fell compared to 17 April 2019. Voter percentages dropped far enough and estimated at 60 percent.
"The cut is almost 60 percent," said DKI Bawaslu Commissioner, Puadi, April 28, 2019.
Yet Bawaslu is still in the process of collecting data. However, it was known at TPS 08 Malaka Sari, Duren Sawit that only about 180 people took part in the vote in the re-election.
Although, on April 17, 2019, 296 people came to give their voting rights. According to Puadi, voters have failed because of a lack of socialization on the issue of re-voting.
"Maybe there's no time for socialization due to the holiday factor," Puadi said.
DKI Bawaslu previously recommended the PSU to 11 polling stations in the three cities of DKI Jakarta. In general, PSU is recommended because there are voters in the polling station who do not have a Jakarta ID card but can vote. Moreover, Form A5 did not.
Source link