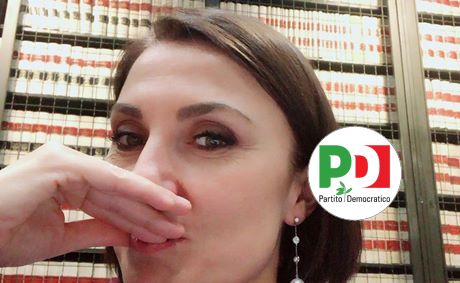 NEWS, POLICY
Friday, November 16, 2018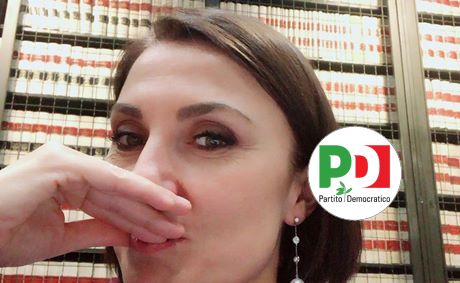 instagram photo
Fermi tutti: There is a kind and hardworking soul in the House that will redeem the decade of organized fancazism. Finally, institutions live in redemption even in the most popular eyes. The anti-political policy is silent. Dumbledore. Only sneezing of Alessia Morani appears, Deputy of the Democratic Party, which is the cause of an unusual rhyme.
Against Cinquestelle wipes five veils. The flu against state authoritarianism. It's in the middle of the night, and Morani comes with a picture where he wipes his hand with a nut. Choice of ecologist to control the misuse of paper that causes deforestation. Chapeau. But this is not his only credit. Dem, with his contribution, wants to emphasize that physical ailment does not stop. It's a piece. Who works. Heroin. Despite his coldness, he informs his followers: "I am still in the Commission to discuss changes to the law on corruption and prescription."
BIONICIC WOMAN
Applause. The Renzian MP, known primarily for the flower tattoo on her instep, gets a new mention.
A new entry is entered in the curriculum. Bionic woman. The average honor, at the first symptom of influenza, sends a medical certificate and goes into sickness, saving you a daily dose. She is not. Alessia is a woman of steel. It has the task to achieve. Against the Yellow-Green Government. You are doing an anti-corruption bill that you vote in the Commission, and you want to flee to most. And also microbes.
We are talking about prescribing crimes, not drugs. Still there. Unstoppable. The hard opposition. Wagon winners against the disaster of the defeated.
As usual in social networks, no one recognizes the merits of others. Poor Morani gets a shock of insult. "And well," says Osho, "you have cold, not hemorrhoids". Vulgar. Others responded sarcastically. Like Mauro: «Do not talk to me … they saw the deputies entering the courtroom with their split ends on their hair. A very serious fact".
Then the moralists arrive. Lorenzo type: «Watch that a lot of VAT goes to work with a fever to pay taxes and hear say the annuity does not touch". Ungrateful. "Even winter, Mommy!
But how do you do it? "Claudio's indignation," are uncertain, leased through cooperatives who have to go to work with pneumonia, because if they stay at home they will be "replaced" and lose what little by your job. Shame on you. "
«WE ARE IN FACTORS»
Then came the bottom handles: "We will give this holy woman a medal." Or "I have a cold and a cycle, and I'm in the factory," says Veronica. «Aspè», tweety Diplomat, «I give you a handkerchief, do not do your hands».
There are those who do not believe in the honesty of Renzian's representative. Perhaps he just wanted support at the moment of physical supervision. But not. "At this point," Alf says, "I'm convinced you like insult."
Salvatore Dama – www.liberoquotidiano.it