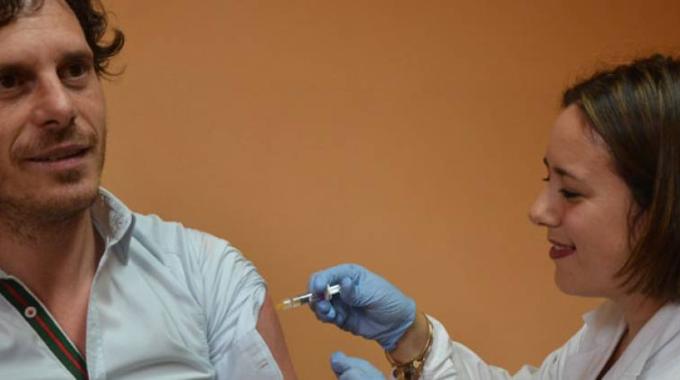 They set their faces to see the importance of vaccination against the flu. "Witnesses" are some journalists, the sports director of the Emiliano Testini tool, the dealership of Arezzo Luigi Alberto Dini and the director of Asl Toscana South Enrico Desiderio. This morning we met the Viale Cittadini Vaccination Polo (near the Bucaneve Counseling Center and Nursery) and underwent a vaccination to support this opportunity and highlight its importance.
"We were delighted to join this initiative because we can communicate a positive message and an example among the population – we thank the participants – we thank ASL staff for the affordability and professionalism they welcome us and urge Aretini to vaccinate against influenza , in particular those belonging to the risk categories ".
The peak of the flu is expected at the beginning of January, so it is recommended to vaccinate from November to December. Vaccination is a sign of protecting your own health, but also of respecting those closest to you because it can be infected. The flu can also have potentially fatal consequences, as in the case of "fragile" people, elderly or chronic.
Vaccination is recommended and is free to be offered to people over the age of 65 and those who may be at increased risk of complications
influenza (pregnant women, diabetes, immune, cardiovascular, chronic respiratory, metabolic, oncological diseases). It is also free for public service employees, elderly children
Paediatrics with risky pathologies, workers who are in contact with animals causing viral infection for work reasons, family members in contact with high-risk individuals, and blood donors from this year. In the season 2017-2018 in Tuscany, 63 serious cases were diagnosed in patients receiving intensive care and up to 15 deaths.
Source link