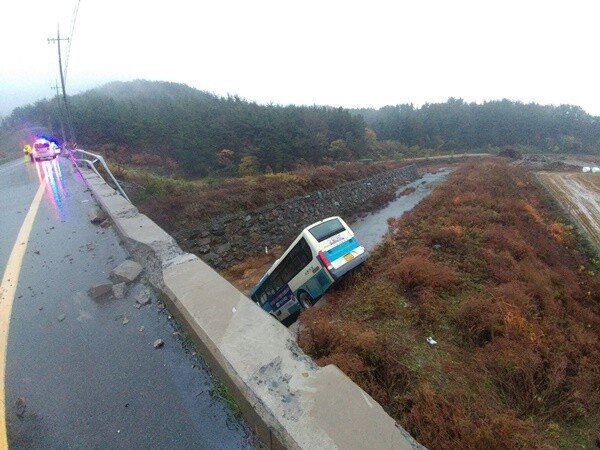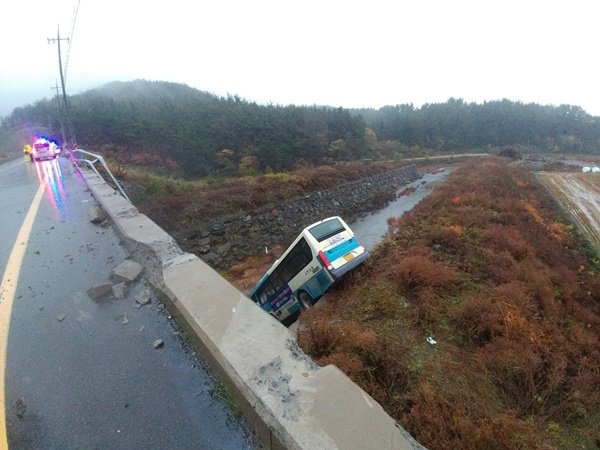 At 3:37 pm On 8 October, a bus along the Jongcheon-myeon Seocheon-gun area into the Pangyo area fell below the bridge over 10 meters. Photos provided = Readers © News1
SEOUL, Dec. 8 (Yonhap) – Seocheon passenger bus, which crossed the Pungyo branch in Jincheon-myeon in Seochun-myeon, Chungcheong province, hit a 10 meter bridge. Five people, including a knight, are injured and treated in a nearby hospital.
Police investigate the exact cause of the accident when the bus is on the curb and thinks that an accident has occurred.
(Daejeon / Chungnam = Messages 1)
Close the window
You have recommended an article
[속보] It's a small town in … 1 death · 5 wounded
Best news
Source link