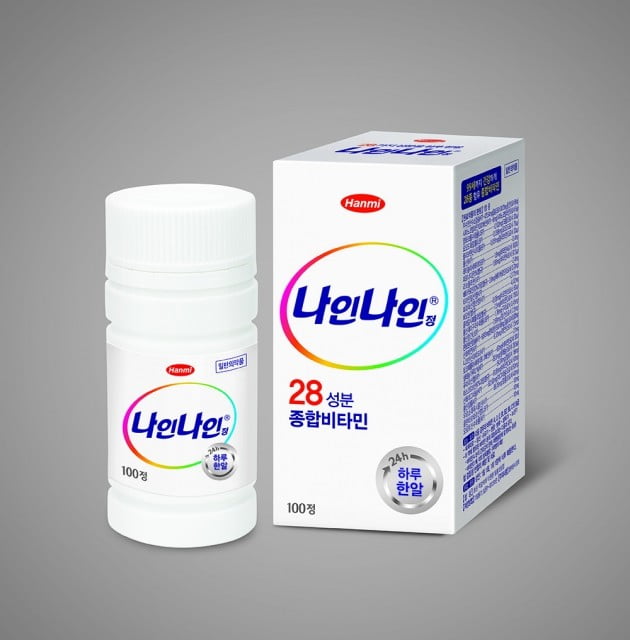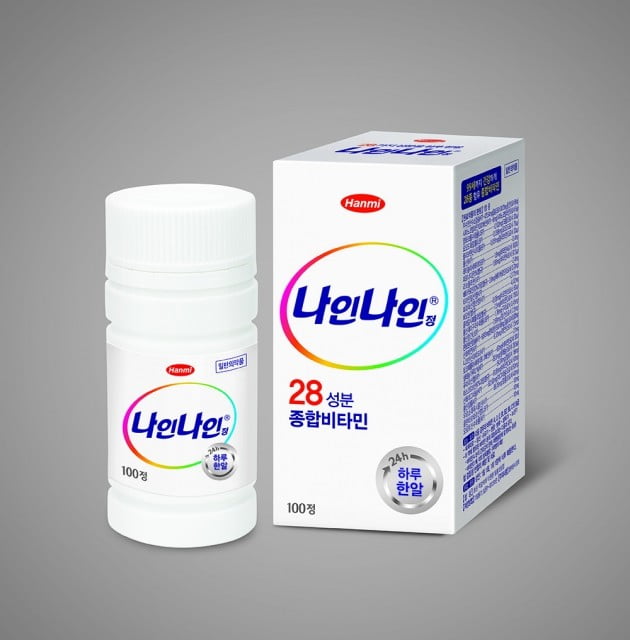 Hanmi Pharmaceutical(424,500 -0.12%)Nine nine, a complex mineral vitamin nutrient, brings new vitality to the nutrition market.
Nine Nine is a generic drug that contains the largest number (28 species) of nutritional supplements released in Korea. Restoring physical fatigue, supplying disease after illness, supplying vitamins, eye and bone health. In particular, nine nine contains 750 IU of vitamin D, the number one nutrient in Korean that meets the recommended daily dose.
Vitamin D regulates blood calcium and phosphorus levels. It helps to absorb calcium in the intestines and strengthens bones. Vitamin D deficiency is also known to reduce immunity to viruses and bacteria and increase the risk of autoimmune diseases.
In general, vitamin D is synthesized in the body by sunlight for more than 30 minutes per day. However, modern people have a lot of activities in indoor activities, and the use of sunscreen is high, so the lack of vitamin D is a trend.
According to the National Health and Nutrition Survey, the average level of vitamin D in Korean blood is 21.16 ng / ml for men and 18.16 ng for women. Because the right level of vitamin D in the blood is 20-30 ng, nutrients must be added. In the case of imported nutritional supplements, the company states that it contains vitamin D in half or less of nine nine.
Nine nine contains 13 vitamins and 12 minerals, including vitamin D. It contains three types of urusodoxycholic acid, a physiologically active ingredient, choline tartrate, orotous oxysulfate.
Choline tartrate is a component of acetylcholine, one of the neurotransmitters involved in memory formation. Orotic acid hydrate is a component that aids the cell regeneration process. Ursodeoxycholic acid produces bile to the liver. Those of nine nine are essential nutrients that reflect the 2015 Ministry of Health and Welfare standard.
Nine nine also has the advantage of purchasing only genuine products. Hanmi Pharm applies RFID (Radio Frequency Identification) to all products it manufactures to manage illegal and counterfeit medicines and products to be expired. Nine nine is delivered to pharmacies via an online farm (American Science Branch). It is used in limited quantities once a day and the packaging unit is 100 tablets.
Han Min-soo Hankyung.com reporter hms@hankyung.com
K HanKyung.com, Unauthorized copying and distribution prohibited
Source link