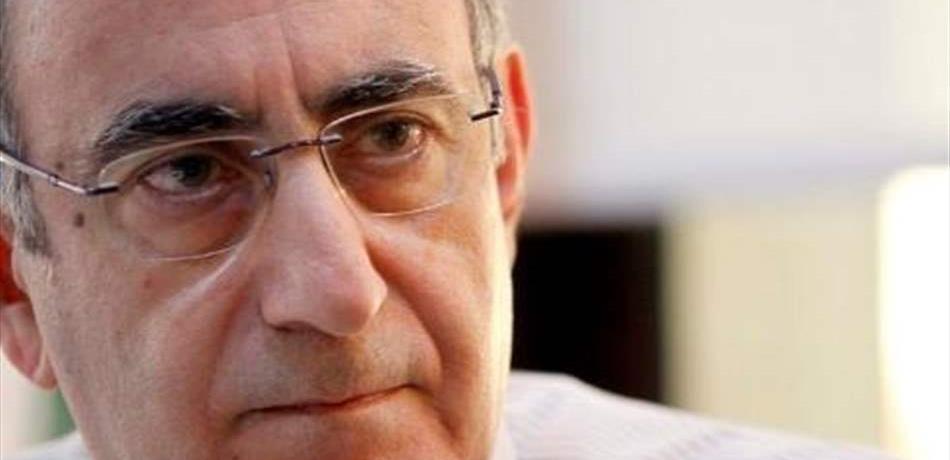 MP Nicola Nahas, a member of an independent centrist bloc headed by President Najib Miqati, said that it was still unclear whether there are external commitments to the government's heel, which was eventually restored with Hezbollah, who insisted on appointing a deputy to his Sunni allies. "As is well known, they influence the decision of the local political force, but it is likely that this will be the main reason for postponing the birth of the government within each team's efforts to a certain political position that would strengthen it and be in a more advanced position to serve in future benefits.
In an interview with al-Sharq al-Awsat, Nahhas said he fully supports the status of President Michel Aun, called the "Sunni Node," and stresses that "six Members who demand to be represented in the new government are present and have their status , but their unrepresentation does not jeopardize the political structure of the Lebanese conflict and will not harm it. "" If their unrepresentativity does not disturb the delicate balance in the country, it is not necessary to disrupt the process of government formation and achieve a certain obstruction of the horizon, especially because as we are accustomed, without exception in all governments, For more than one team. "
He stressed that President Miqati had been clear since the beginning of the process of production, when Prime Minister Hariri had asked to be represented by the minister who always repeated this meeting, adding: "However, we do not present this issue as a prerequisite for forming a government, as is the case with the six deputies supported by Hezbollah "We are willing to be part of a reform government that is capable of pulling the country out of this country, but if that does not happen, we will continue our work and our pressure on another government to be a reform government."
"It's too soon to talk about it, especially when the modifiers seem to have gone back to zero," Nahas said.
"We have increased our voice before the elections, today it is more than 6 months and the situation has not been postponed," he said. As if there were some anesthesia in the political mind, as if the political forces did not understand the reality of the very difficult reality that we live under. "
He called for a reform government that would include six or seven major country politicians instead of completing the allocation of quotas and attracting balanced ministries. "How long will the monetary situation be preserved if we do not respond immediately to the economic crisis? But crossed all lines and deadlines," he points out that "there is a fireball launched by political forces likely to eventually fall on Lebanon's head." "We are in a crisis much more difficult than anything that has happened to us and therefore may require different forms and content adjustments," he said, pointing out that Cedar projects are not an end in themselves, but rather a mechanism for entering reforms.
He pointed to the necessity law passed by Parliament Speaker Nabih Berri to pass the related laws, whether at the Cedar Conference or in Lebanese urgent files, which can no longer wait for the formation of the government. If only for a small Lebanon, one of the institutions in this country still works and, on the contrary, are waiting for government relief. "
Source link