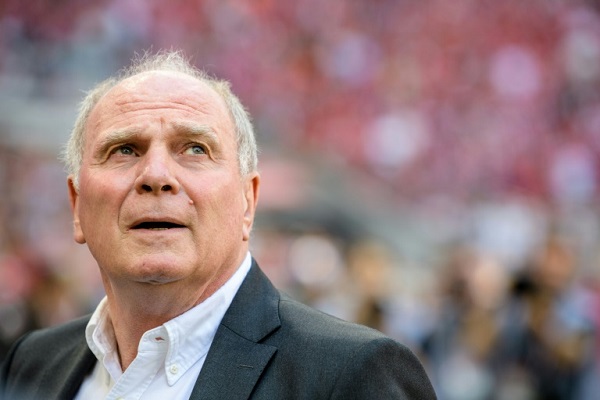 President Bayern Munich Uli Hoeness said he would leave his post in two to three years after being in the Bavarian club since 1970.
On Thursday, Hoeness told Dresden that he had a few days in Bayern and was looking for an alternative.
"I will do this work for two to three years, and I want to pass on to my successor a full (financial) portfolio," said Hoeness, whose mandate expires in November 2019. "
"You must have a human touch and spherical background, we must have a young man who has all the qualities, it will not be easy."
Hoeness left football in 1979 at the age of 27. In 2002, he was appointed director of sport and then joined the office in 2009. He retired after being jailed for tax evasion in 2014 before returning in November 2016.
Bayern, who have been in the last six years, started relatively slowly in third place, Saturday four points outside of Dortmund.